Side Menu Ends, main content for this page begins
Back to Side Menu (includes search)
Important Safety Update Regarding LMMS 12/12
Posted on: December 12, 2022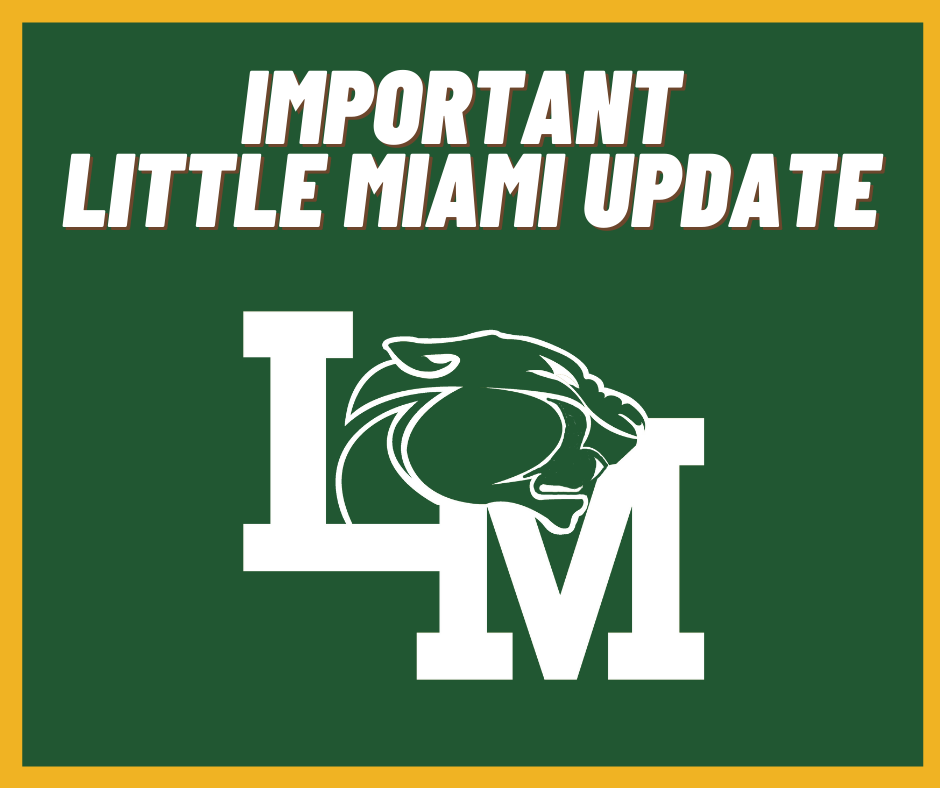 The source of the threat found in the girl's bathroom at Little Miami Middle School on Friday, December 9th has been identified. In cooperation with Hamilton Township Police Department, it has been determined that the threat was not credible and there is no active threat to the building.
We thank our law enforcement partners for their support and will work through the student disciplinary channels to reinforce that this behavior will not be tolerated at Little Miami.
This circumstance provides an opportunity to speak with your student and remind them that threats of violence of any nature will be taken seriously and investigated thoroughly. We must all work together to keep our learning community safe. If you see or hear concerning comments or behavior, please act by notifying local law enforcement, building administration or counselors as necessary. You are also able to anonymously report tips here: https://www.littlemiamischools.com/resources/report-bullying-2/ or by calling/texting 1-844-SaferOH (844-723-3764).