Side Menu Ends, main content for this page begins
Back to Side Menu (includes search)
October 25-29 is Red Ribbon Week @ LMES
Posted on: October 22, 2021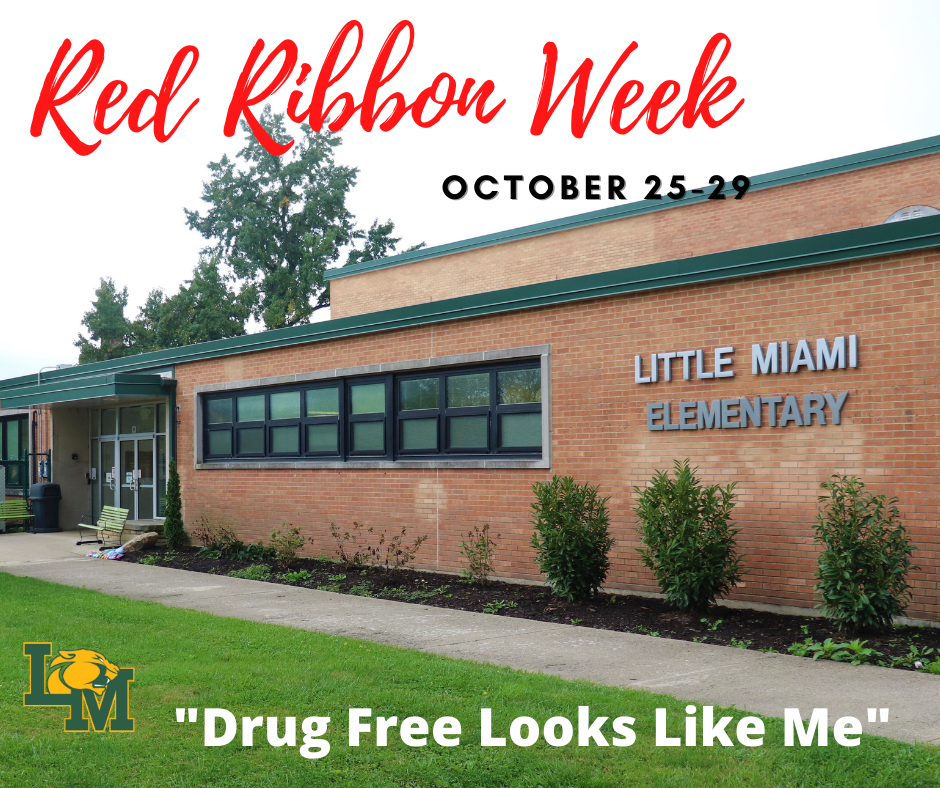 October is a month to bring awareness against Drugs/Alcohol, Bullying and Violence. Every October, schools across Ohio celebrate Red Ribbon Week to involve all parts of the community in the process of drug prevention. This week provides an opportunity to re-examine what is happening in our families, our schools and our communities and to explore what concerned citizens can do. The Red Ribbon Celebration provides a time to emphasize the positive aspects of drug free lives and communities. The Celebration is also a time for renewal and rededication to the best that is in us all.
The Red Ribbon Celebration originated to honor the work and memory of Drug Enforcement Agent Enrique Camarena who was murdered by drug traffickers in 1985. The Red Ribbon Celebration has become the annual catalyst to show no tolerance for drugs in our schools, work places and communities. The red ribbon symbolizes a commitment to healthy drug free lifestyle, "no use of illegal drugs and no illegal use of legal drugs."
LMES students are encouraged to participate in Red Ribbon Week themed spirit days!
Monday 10/25 - "Red Day" - Wear Red and Be You in honor of Red Ribbon week. Red symbolizes the love for family, friends & self.

Tuesday 10/26 – "Put a Lid on Violence" - Wear your favorite hat.

Wednesday 10/27 – "Living Bully Free is No Sweat" - Wear your favorite sweatpants/workout clothes.

Thursday 10/28 – "Dare to be Different and Show your Individuality" Wear your favorite mismatched clothing.

Friday 10/29 – "Give Drugs a Scare" Celebrate Halloween by wearing your Halloween costume OR wear
ORANGE in honor of National Unity.