Side Menu Ends, main content for this page begins
Back to Side Menu (includes search)
Panther Hearts are with Uvalde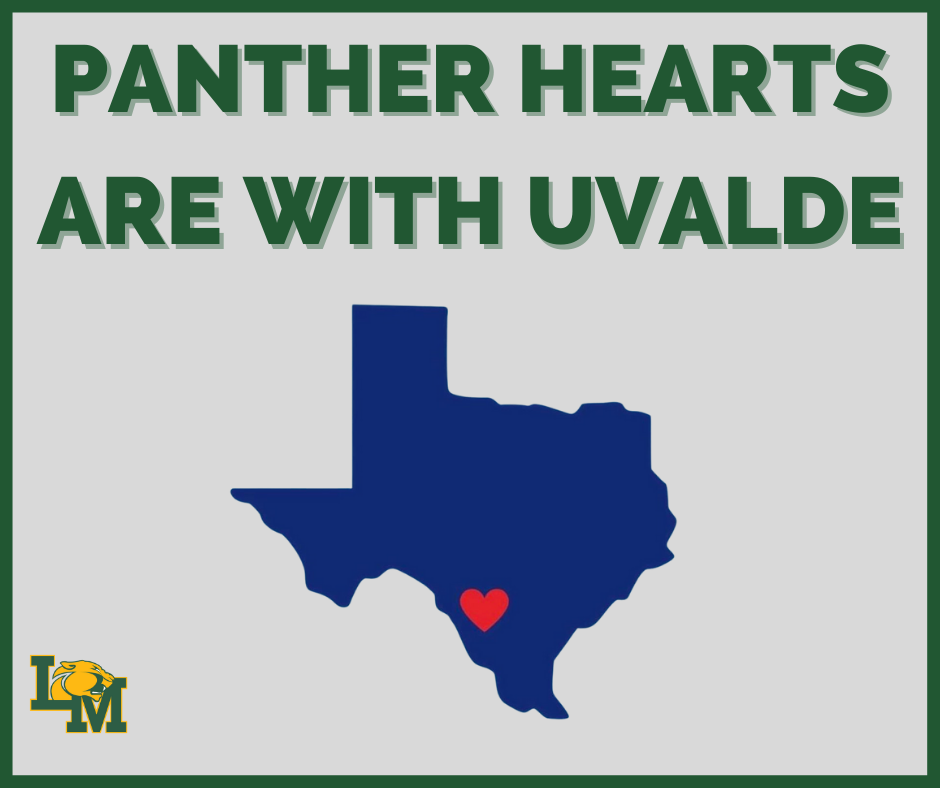 In light of the tragic event out of Texas, we wanted to share a message directly with our families. Little Miami weeps with the community of Uvalde, Texas and sends our deepest and most heartfelt condolences to all who are impacted by this unspeakable tragedy. Our children are the most precious gifts we are given and this senseless and incomprehensible loss is felt deeply. Today, while we grieve, we also want to take a moment to thank the educators in our buildings and our local public safety officials for the steps they take each day to keep our students safe.
Please keep an especially close watch on your student if you notice they are struggling with the news out of Texas. If you notice a behavior change in your student, please notify your building counselor. If needed, the American School Counselor Association has resources available to help speak with your student about the unimaginable tragedy of a school shooting. Attached you will find another resource that may be helpful when speaking to your students.
We encourage anyone with safety concerns to submit them to any of the methods found on our website's Crisis Page.
Let us keep the families and community of Uvalde, Texas in our hearts, thoughts, and prayers.