Side Menu Ends, main content for this page begins
Back to Side Menu (includes search)
Red Ribbon Week at LMES
Posted on: October 21, 2022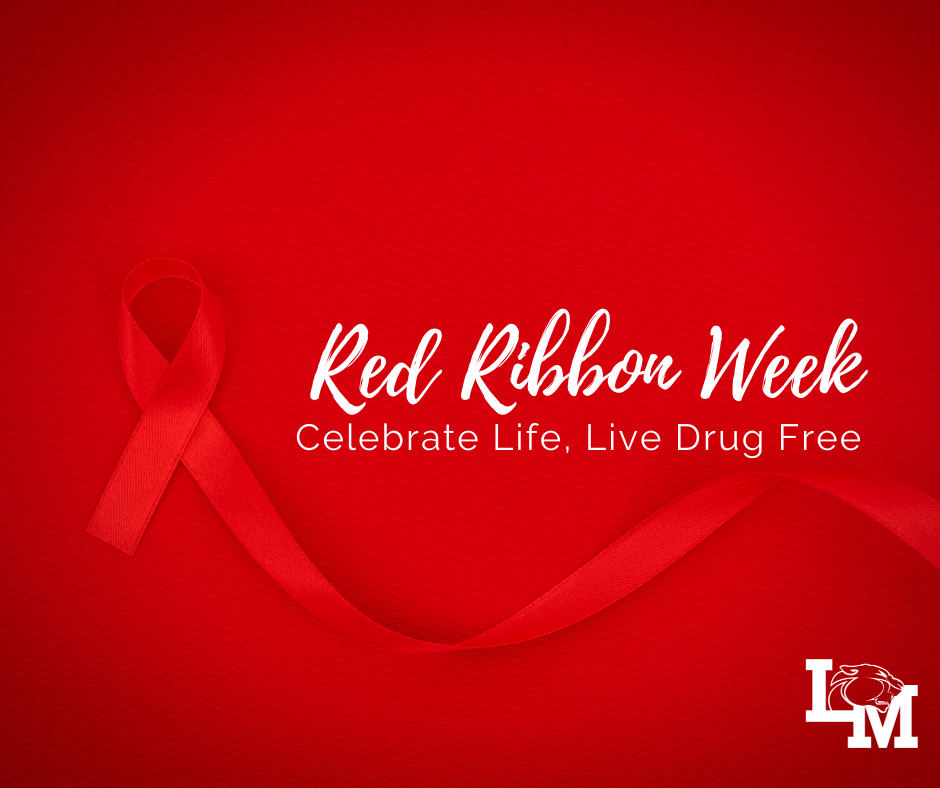 Students & staff at LMES will join together to celebrate Red Ribbon Week, in an effort to celebrate life & live drug free!
Monday 10/24 - "Red Day"- Wear red to symbolize the love for family, friends & self.
Tuesday 10/25 – Living bully-free is "no sweat" for Pax Leaders- Wear your favorite sweatpants/workout clothes.
Wednesday 10/26 – Give Drugs "the Slip"- Wear your favorite slippers.
Thursday 10/27 – Dare to be Different and Show your Individuality- Wear your favorite mismatched clothing.
Friday 10/28 – Be part of a winning team- "Little Miami Says no to Drugs, Bullying, and Violence.- Wear your favorite Little Miami spirit wear.
October is a month to bring awareness against Drugs/Alcohol, Bullying and Violence. Every October, schools across Ohio celebrate Red Ribbon Week to involve all parts of the community in the process of drug prevention. The Red Ribbon Celebration provides a time to emphasize the positive aspects of drug free lives and communities. The Celebration is also a time for renewal and rededication to the best that is in us all.
The Red Ribbon Celebration originated to honor the work and memory of Drug Enforcement Agent Enrique Camarena who was murdered by drug traffickers in 1985. The Red Ribbon Celebration has become the annual catalyst to show no tolerance for drugs in our schools, work places and communities. The red ribbon symbolizes a commitment to healthy drug free lifestyle, "no use of illegal drugs and no illegal use of legal drugs".
The Red Ribbon Celebration may come once a year, but we as Parents and Educators can make a difference every day.