Side Menu Ends, main content for this page begins
Back to Side Menu (includes search)
Important Updates Regarding Potential Remote Learning & School Closure Days
Posted on: February 5, 2021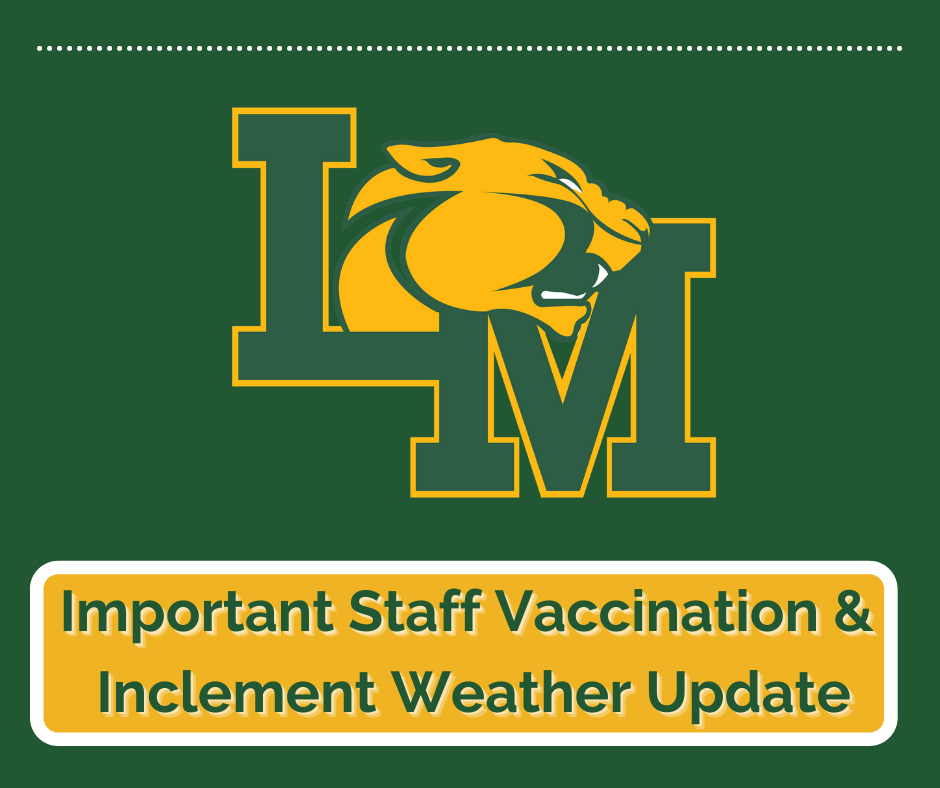 Little Miami Vaccination Update – Remote Learning Days Possible
Little Miami Local Schools is thrilled to receive an allotment of the COVID-19 vaccine to protect teachers & staff members. We have been informed that LM administration will tentatively take place the week of February 15th. Please be aware that this time frame is only an approximation, as Little Miami will not be notified of the exact date & time until next week.
In order to vaccinate our staff members, it may be necessary for Little Miami students to engage in remote learning on the days when vaccines are administered. The first round of vaccines may require one remote learning day, while the second round of vaccines may require two remote learning days, due to potential side effects of the second dose. While we understand remote learning can be inconvenient for some families, this vaccination effort is to help keep our schools open and our Panther family safe. On remote learning days, students should regularly check Schoology and their email for teacher updates and instructional information.
As soon as details from our healthcare partners are communicated to Little Miami, information will be shared with LM Families.
Inclement Weather Closures Now Remote Instruction Days
In the event of any additional spontaneous school closure during the 2020-2021 school year, ALL students will engage in remote learning days. In order to avoid adding instructional days to the end of the school year, Little Miami will be utilizing the ability to learn remotely to meet state minimum hour instructional requirements. This means that students will now have remote learning days when their school building is closed due to inclement weather or other spontaneous incident. When Little Miami Local Schools announces a school closure, the notification will indicate that students will engage in remote learning. All VLA students will continue in their online instruction as normal on days when LM buildings are closed.
Students should check Schoology and email regularly on remote learning days for teacher information and directions.