Side Menu Ends, main content for this page begins
Back to Side Menu (includes search)
2 Salem teacher receive DKG grants
Posted on: February 13, 2020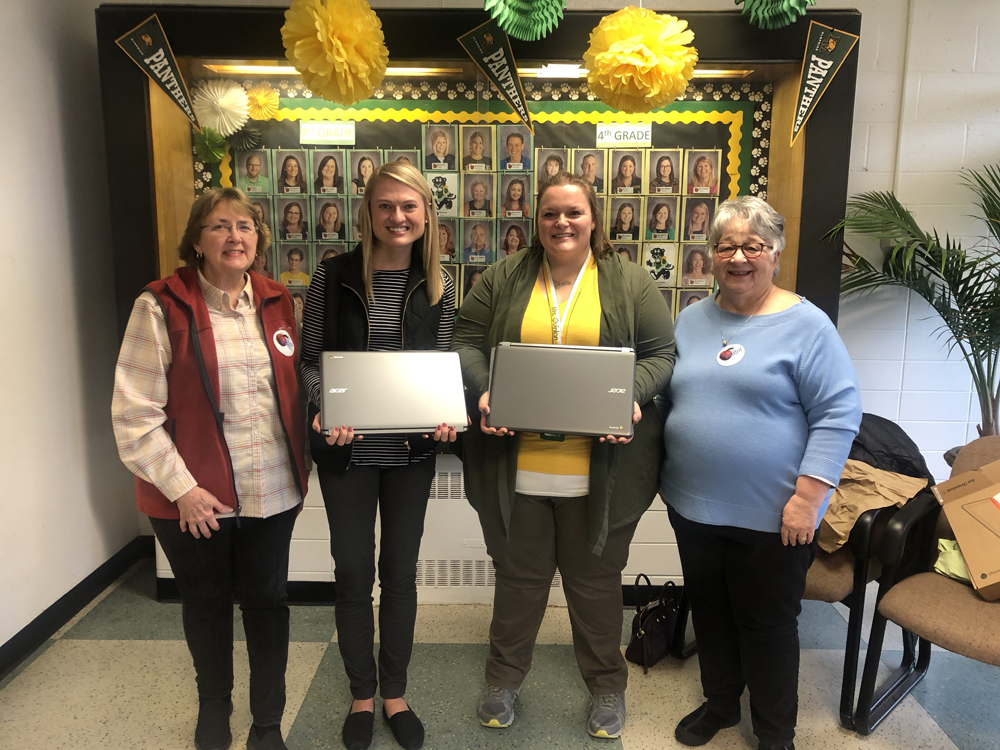 Two teachers at Salem Township Elementary School have been awarded special project grants from a local organization of women educators.
Audra Westbeld-Quinlan and Kelsey Marlow recently received two Chromebooks each at a value of $200 apiece from the Alpha Phi Chapter of Delta Kappa Gamma. Delta Kappa Gamma was founded in 1929 and is the largest organization of women educators in the world.
"We give these Chromebooks for the use of children served by the 4th grade intervention specialists in an effort to expand learning through technology to this specific population," the group said in a news release. "Alpha Phi is proud to still be serving our local communities and we are very pleased to provide these grants to teachers in Little Miami Schools."
DKG members Robin Prewitt and Linda Beaver presented the computers.