Side Menu Ends, main content for this page begins
Back to Side Menu (includes search)
Test to Stay Pilot Program Results
Posted on: November 5, 2021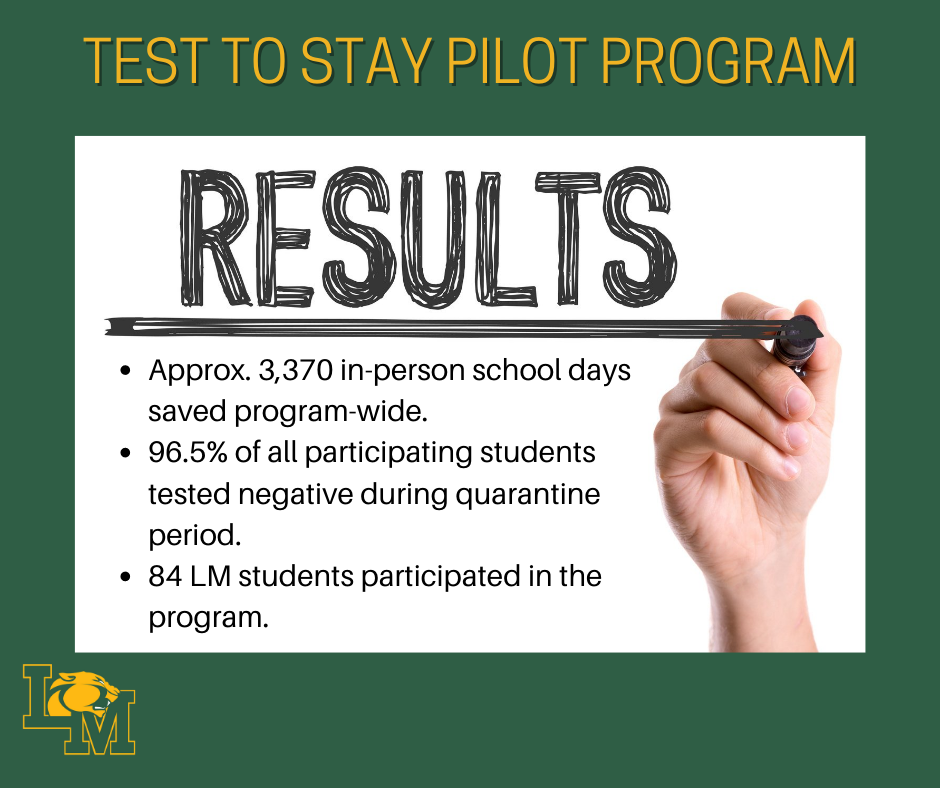 The results are in & we are excited to share the data gathered from the four-week Ohio K-12 Quarantine Alternative Pilot Program. With our focus on safely keeping students in school, in-person, five days a week, important lessons were learned through participating in this pilot.
The Test to Stay Pilot Program was implemented in 10 Warren County school districts, 1 school district from Butler County and 1 school district from Clinton County beginning the week of September 27, 2021. During the program, 790 students across the 12 districts (159 being LM students) were deemed eligible to participate in the pilot program. 457 students (of which 84 were LM students) chose to participate in the Test to Stay program while the other eligible students chose to follow the standard quarantine process at home.
96.5% of all participating students completed the program, testing negative during the quarantine period. Only 16 students throughout the 12 school districts (3.5%) tested positive for COVID-19 during the pilot program.
12 students (2.6%) tested positive during the first test (1 LM student after the first test)
4 students (.8%) tested positive during the second test (3 LM students after the second test)
We are so thrilled to report that as a result of implementing this pilot, approximately 3,370 in-person school days were saved during the 4-week Test to Stay program.