Side Menu Ends, main content for this page begins
Back to Side Menu (includes search)
Virtual Calming Rooms for Students & Families
Posted on: January 4, 2021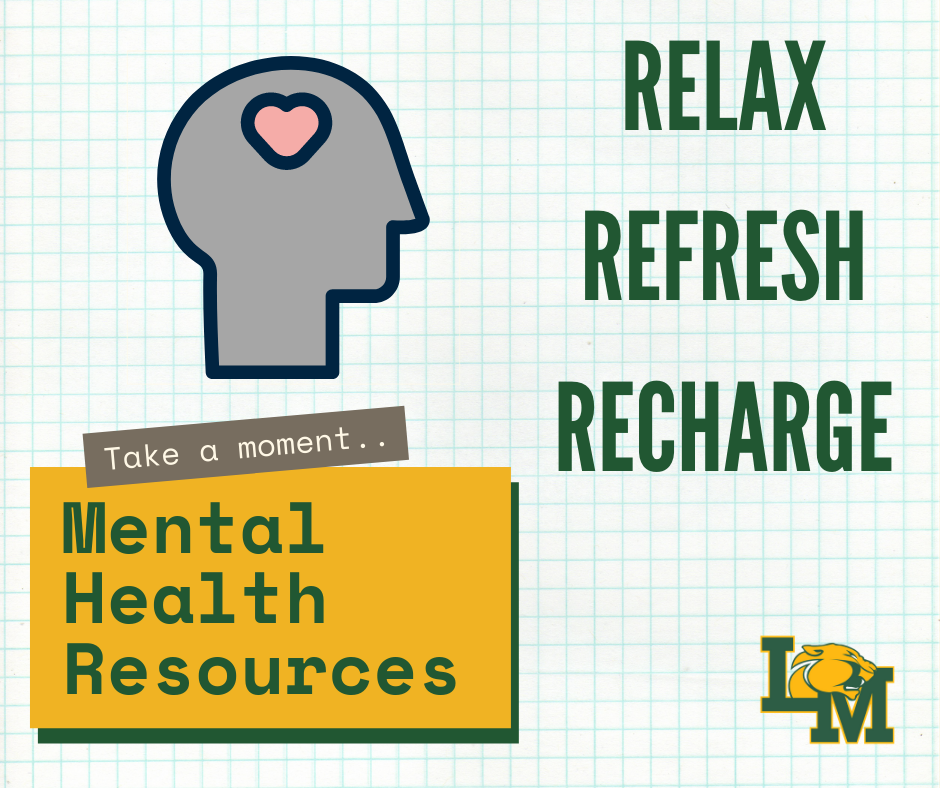 Virtual and remote learning can cause students and families to feel a disruption to their typical routine. If this disruption leads to stress and feeling overwhelmed, please know there are resources available to help. Syndra Snelling, Little Miami's dedicated Social Emotional Learning Consultant, has vetted and compiled a few resources that may support students and families while students are learning in a remote setting. Families may choose whichever resource helps them and can access these "calming rooms" at any time.
Check out these 3 virtual resources that can be used at any time to destress:
MindPeace Virtual Rooms: https://mindpeacecincinnati.com/virtual-mindpeace-rooms/
Virtual Calming Room #StayHomeSaveLivesBeWell:https://calmingroom.scusd.edu/
The Virtual Calming Room https://soinsocialwork.wixsite.com/virtualcalmroom
An additional way to cope with COVID-19 changes & prepare for success this semester if learning remotely is to set a new routine.
Some tips to get started:
Create a schedule. Find an online template or app that provides a way to list activities for every hour of the day or make one of your own. Schedule something at least every hour.
Establish times for waking up, meals and snacks, going to bed, and sleeping.
Get ready for the day, bathe or shower, brush your teeth, get dressed. Don't wear pajamas all day.
Set start and end times for things like hobbies, meditating, self-care, taking walks, bicycling, other exercise, making phone calls or video conferencing with friends or family, social media activity, reading, playing games, walking/playing with pets, music, cooking, gardening or yard work, watching TV, journaling, movie time, and other leisure activities.
Setting a routine or schedule is especially important for children and help them feel a sense of stability, security, and structure. Set consistent start and end times for schooling or education. If possible, find out how your child's school organizes the day and frame your schedule in a similar way. Set times for chores, crafts, snacks, music, play, and naps or relaxation.
If working from home, set hours similar to those worked on site. Create a space in your home for work activities, preferably away from distractions. If possible, make it a space you can get away from when you are not on the clock. Schedule time for meals and breaks.
Make time for breaks.
Make sure everyone gets some alone time.