Side Menu Ends, main content for this page begins
Back to Side Menu (includes search)
Your Voice Can Help Move the Fair School Funding Plan Forward
Posted on: December 7, 2020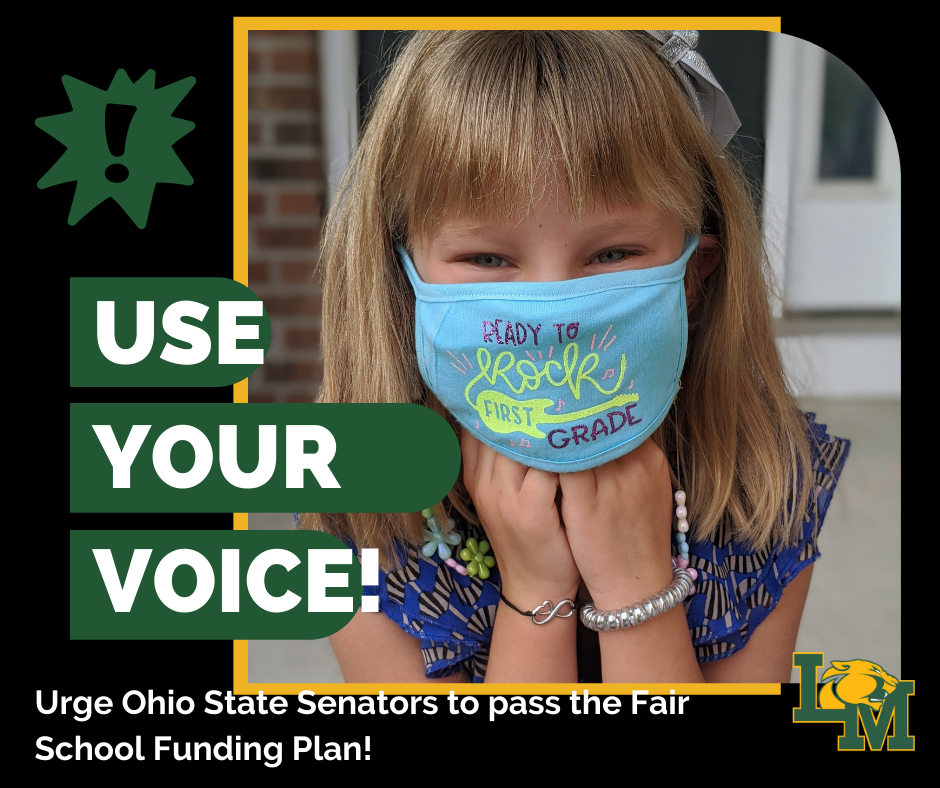 We need your voice to help secure a fair, transparent and rational system for Ohio school funding. By doing the simple task of contacting Ohio State Senate leaders, we can do our part to move the Fair School Funding Plan forward!
The Fair School Funding Plan bases state school funding on what students actually need to succeed. It treats all Ohio school districts and taxpayers fairly, based on capacity to pay. Together, we strive to ensure that Ohio's children will have the quality educational opportunities they all deserve.
It is absolutely critical to takes a few minutes today to contact the following key Senate leaders and ask them to allow SB 376 to move forward with committee hearings and a floor vote before the Ohio General Assembly ends for the 2020 year.
Please also reach out to your Senator Steve Wilson ([email protected]) and encourage him to join you in this effort.
Thank you for using your voice to help improve the educational experience of Ohio students!