Side Menu Ends, main content for this page begins
Back to Side Menu (includes search)
Open house schedule changes for 18-19 school year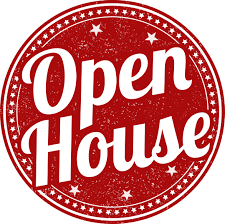 It is officially back-to-school time when those annual Open House nights roll around in August, but sometimes that open house experience can be a little hectic.
In response to parent feedback, Little Miami has changed the way it will host open houses for the 2018-2019 school year in order to avoid the overlap and some of the crowds that can cause unnecessary back-to-school stress.
Now, each LM building will have its own open house night and teachers in grades K-4 will host individual parent conferences.
Around mid-July, placement letters will be mailed to all students in grades K-4 with the name of their teacher and room number. This letter will also include a link to schedule a one-on-one conference with the teacher for one of three days, Aug. 8-10. These conferences will be offered during the work day.
Parents who are not able to make any of these dates may visit their student's school building on Aug. 7 from 6:30-8:30 p.m. Teachers will not be present that evening.
Other open house dates for the 2018-2019 school year:
Aug. 6: Grade 7, 5-7 p.m., LMJH
Aug. 7: Grade 8, 5-7 p.m., LMJH
Aug. 8: Grade 5, 6-8 p.m., LMIS
Aug. 9: Grade 6, 6-8 p.m., LMIS
Aug. 10: Grades 9-12, 5-7 p.m., LMHS. Meet the Team Night at 7:15 p.m.
First day of school: Aug. 13.
Little Miami will also host a District Welcome just for families who are new to the district. This will replace the annual ice cream socials and will be held Thursday, July 26 at 5:30 p.m. at Little Miami High School.