Side Menu Ends, main content for this page begins
Back to Side Menu (includes search)
Tips for families in cold & flu season
Posted on: November 28, 2017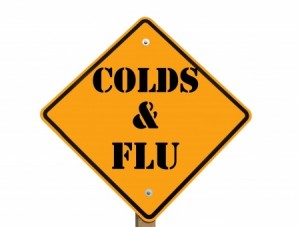 With cold and flu season upon us, please keep the following guidelines in mind when deciding whether or not to send your child to school. This will help to control the spread of infectious diseases at school and allow your child to be available for learning.
Students should remain home for the following reasons:
For a temperature greater than 100 degrees. Children should be fever free for 24 hours before returning to school and not taking fever reducing medication to control symptoms.
Children that have been vomiting or have had diarrhea must remain home until the vomiting or diarrhea has stopped for 24 hours.
If diagnosed with a strep infection. Students need to be on an antibiotic for a minimum of 24 hours, fever free, and feeling well before returning to school. Children awaiting results from a throat culture must remain at home until a negative result is known.
If your child has a heavy, moist productive cough, chest congestion, or discolored nasal drainage.
Has red, inflamed eyes, persistent irritation, and or thick/discolored eye drainage. If your child has pinkeye (conjunctivitis), they need to have completed 24 hours of medication, and have no visible redness or discharge before returning to school.
Please also do not send your child to school if your child:
Complains of a severe headache, stomachache or other severe pain
Has any skin rash unless it has been diagnosed by a physician as non-infectious
By staying home when they are sick, children are helping themselves recuperate and are helping their peers stay healthy. By working together, we can reduce the spread of illness.