Side Menu Ends, main content for this page begins
Back to Side Menu (includes search)
22-23 Transportation Enrollment Forms Available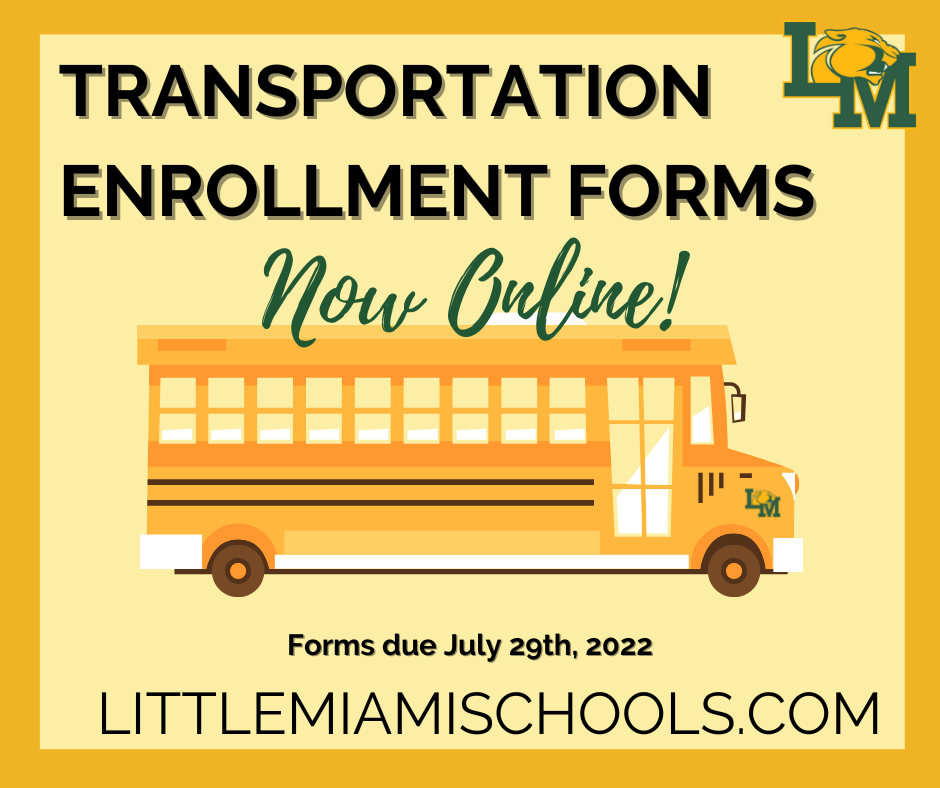 The 2022-2023 Little Miami Transportation Enrollment Forms are now available online at https://bit.ly/BusEnrollForm22-23. Little Miami families are only required to fill out the Transportation Enrollment Form if their student is being transported to and from an address other than their home address or if you are changing your student's pickup or drop off location.
Little Miami families will be able to view their student's bus information on Monday, August 1st by following the directions listed here: https://bit.ly/22-23BusInfo.
All private school families are required to fill out The Non-Public Transportation Enrollment form each year if they plan to use Little Miami transportation. Click here for the form: https://bit.ly/Non-PublicBusForm22-23. Student bus information will be mailed directly to the homes of private school students.
All Enrollment Forms are due to the Transportation Office by Friday, July 29th. If you have questions, please contact the Transportation Office at 513-899-2941.
Visit the Back to School Information Hub for more important details about the start of the school year.