Little Miami High School
Grades 9-12
3001 E. U.S. 22 & 3 • Morrow OH 45152
513.899.3781
---
Contact Information
Attendance:
513.899.3781 x1
Principal:
Cathy Trevathan
Athletic Office
ext. 20104
Asst. Principal:
Chad Huelsman
Guidance Office:
513.899.3781 x2
Asst. Principal:
Kevin Harleman
Fax
513.899.4912
Athletic Director:
Matt Louis
Twitter:
@LittleMiamiHS
Doors Open: 7 a.m. • School Day Begins: 7:15 a.m.
School Day Ends: 2:15 p.m.
News & Announcements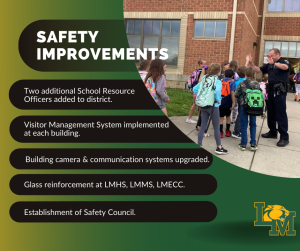 2022-2023 Safety & Security Updates
Posted on: August 10, 2022
Blog Entry Synopsis Begin
The safety and security of our Panthers will always be our top priority. As such, Little Miami has implemented a series of safety improvements and updates over the summer. While the details of our safety plans and specific elements related to our buildings
Blog Entry Synopsis End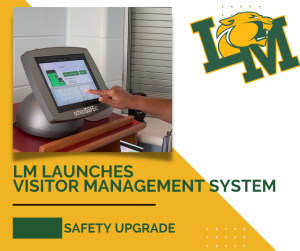 Little Miami Launches Visitor Management System
Posted on: August 8, 2022
Blog Entry Synopsis Begin
With just days until the start of the 2022-2023 school year, there a few items we would like to bring to your attention. We are excited to announce that we have installed a new visitor management system, called SchoolSafeID, in every Little Miami building.
Blog Entry Synopsis End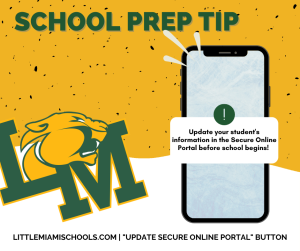 Update Secure Online Portal
Posted on: August 4, 2022
Blog Entry Synopsis Begin
There are two very important school preparation in this message. Please read this message in its entirety so that you are aware of all relevant information. First, it is time to complete your student's annual update of the Secure Online Portal. If
Blog Entry Synopsis End