Side Menu Begins
Side Menu Ends, main content for this page begins
Central Registration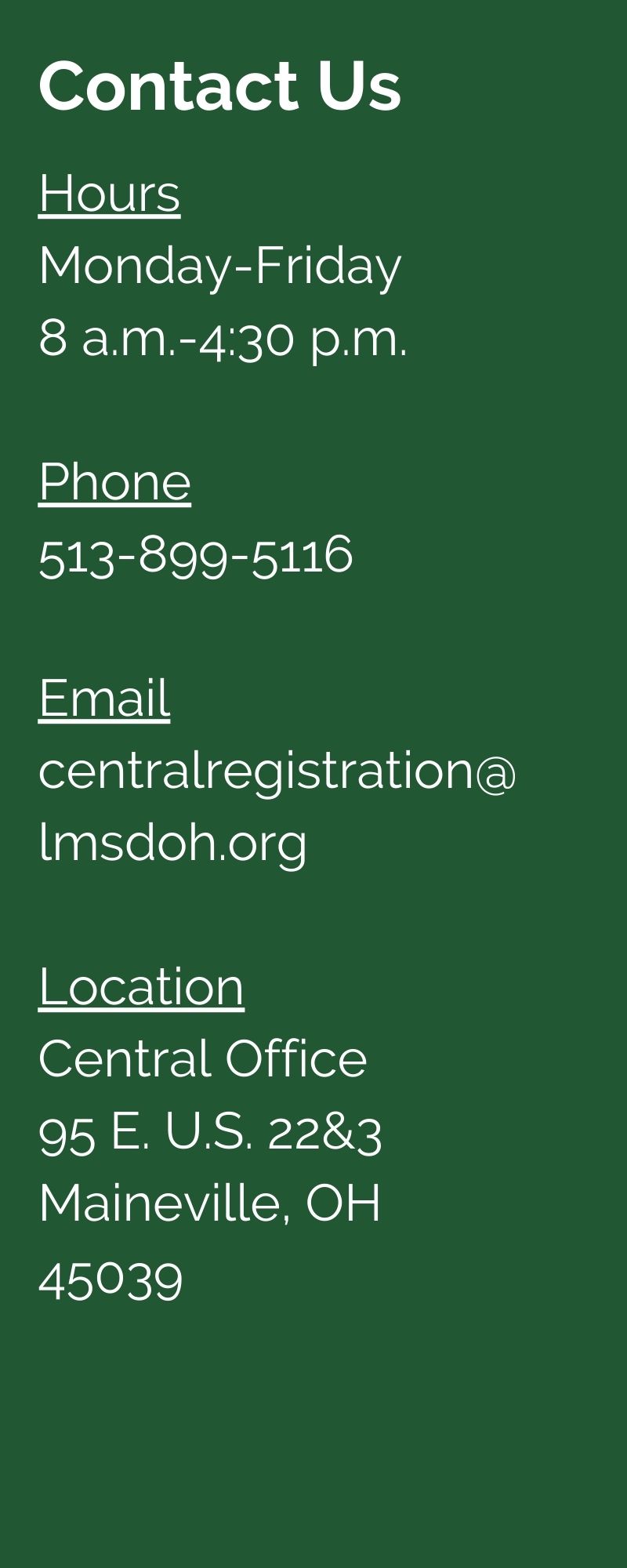 Please note: You MUST be the custodial parent/legal guardian to enroll a student.
Step 1: COMPLETE THE ONLINE STUDENT REGISTRATION APPLICATION
Registration application needs to be completed online before coming to the Central Registration office. If you do not have a computer or Internet access, please call the registrar.
Click the link below to begin the registration process.
Step 2: DOCUMENT VERIFICATION
At the end of the registration process, you will be asked to set an appointment to present all required documentation to the registrar. A student is NOT registered until ALL documents have been received.
Documents required for registration include:
Original birth certificate
Parent/guardian driver's license
Proof of residency (Rent/lease agreement, settlement statement, copy of deed, land contract or purchase contract)(Warren County Clerk's Office (513) 695-1235). Note: Utility bills will not be accepted as proof of residency.
Proof of Custody/Guardianship (if applicable). A custody/shared parenting decree, date stamped and signed by judge/magistrate if biological parents are divorced or no longer living together
Current Immunization Records
ETR/IEP/504 Plan/WEP (if applicable)
New Family Resources