Side Menu Ends, main content for this page begins
Back to Side Menu (includes search)
Family Engagement Series - Kickoff March 7th
Posted on: February 23, 2023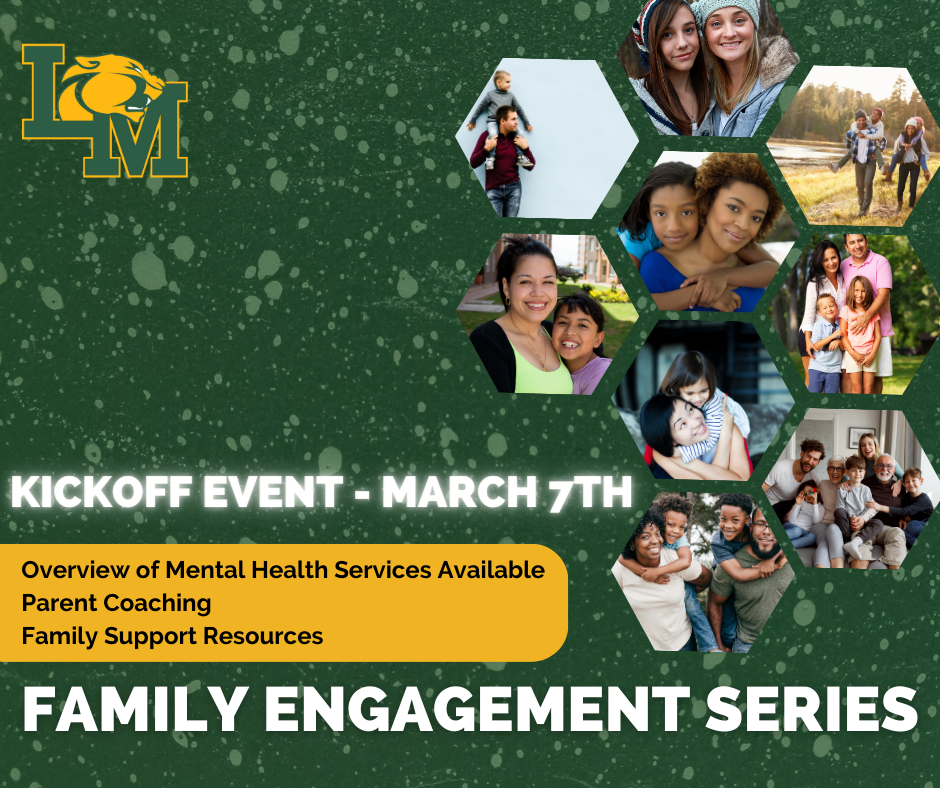 We are excited to invite all of our Panther families to a Family Engagement series regarding mental health supports & family services available at Little Miami! Join us at the kickoff event at Central Office (95 E. U.S. 22&3 Maineville, OH 45039) on March 7th from 6:30-7:30 PM.
At the introductory event, hear from mental health professionals and family/parenting coaches as they present an overview of available mental health services, kinship care, family support & coaching information. After the kickoff event on March 7th, you are invited to attend grade-specific sessions to further your learning on the following dates:
Grades K-3- March 15 – Central Office – 6:30-7:30 PM
Grades 4 & 5 – March 21 – Central Office - 6:30-7:30 PM
Grades 6-8 – March 22 – Central Office - 6:30-7:30 PM
If you are interested in attending the introductory event on March 7th, please send an email indicating your intent to attend & number of attendees you will bring to Shelley Martin, [email protected] We hope to see you there!