Side Menu Ends, main content for this page begins
Back to Side Menu (includes search)
LMES Counselor Wins LifeChanger Award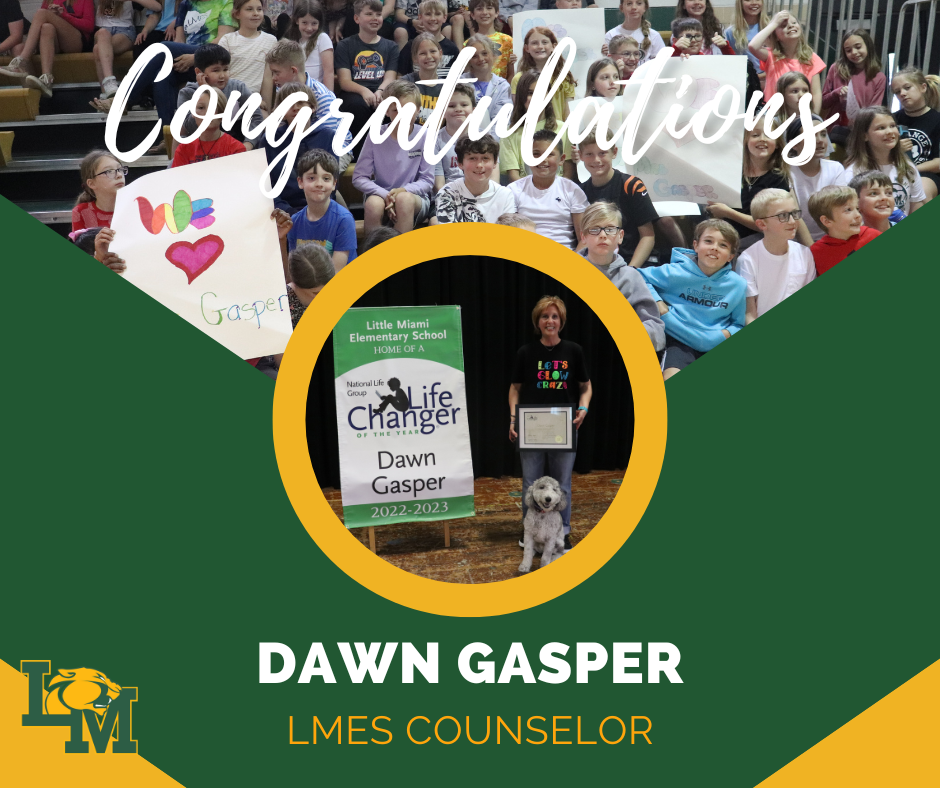 Little Miami Elementary School counselor Dawn Gasper has been chosen as a LifeChanger Award winner for the 2022-23 school year. Mrs. Gasper was given the award during a surprise school assembly in front of 900 students and staff who excitedly cheered her on! Mrs. Gasper received a $3,000 prize, half of which will be donated to LMES for improvements to the sensory courtyard.
Gasper was one of 16 nominees selected for this honor out of nearly 600 nominees of K-12 teachers and school employees nationwide.
Gasper moves from classroom to classroom spreading kindness throughout the school. She is well known for pulling students and staff together to help community members in need.
LifeChanger of the Year is a national program that annually recognizes K-12 educators who make a difference in the lives of students.
To learn more about LifeChanger of the Year click here.
To read Gaspers full LifeChanger of the Year profile here