Side Menu Ends, main content for this page begins
Back to Side Menu (includes search)
Patriot Week is September 11th - 15th
Posted on: September 10, 2023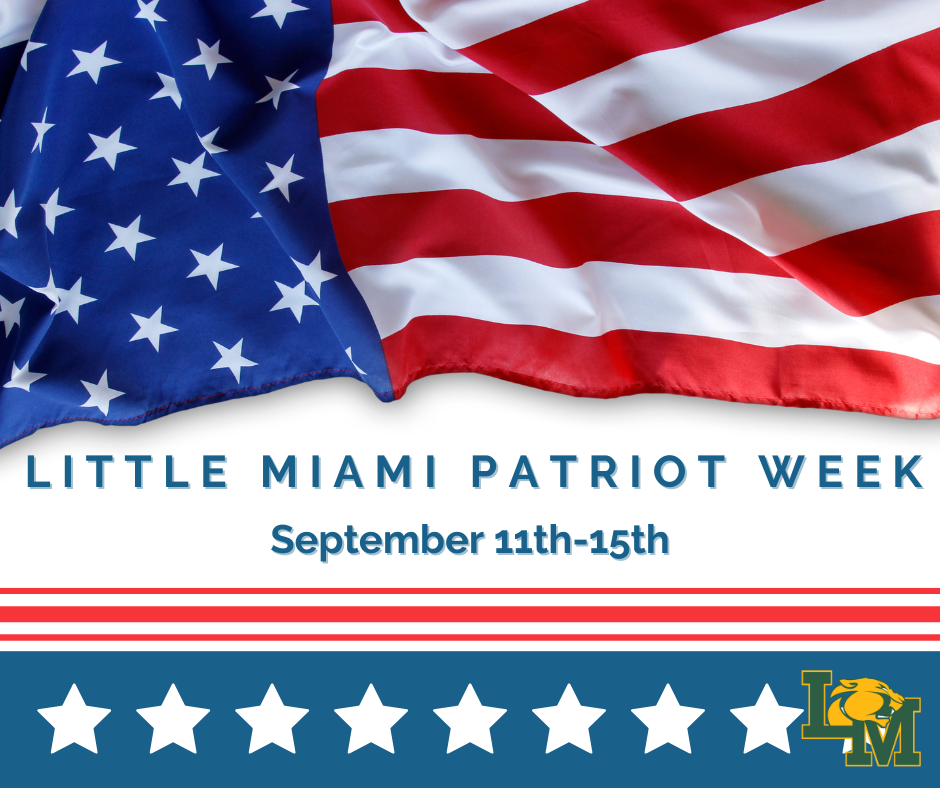 Patriot Week is September 11th-15th
In addition to various educational elements and activities explaining civic duties and patriotism at each building, students will wear red, white and blue clothing. Students will also learn about the tragedy of September 11, 2001.
Each day this week members from the JROTC program will make an announcement at the beginning of 1st bell at LMHS. On Monday, there will be several announcements throughout the morning relaying a timeline of the events that took place on that date.
It is our American duty to remember & teach younger generations about that fateful day. We are honored and excited to celebrate our nation this week.