Side Menu Ends, main content for this page begins
Back to Side Menu (includes search)
Warren County ESC Governing Board Vacancy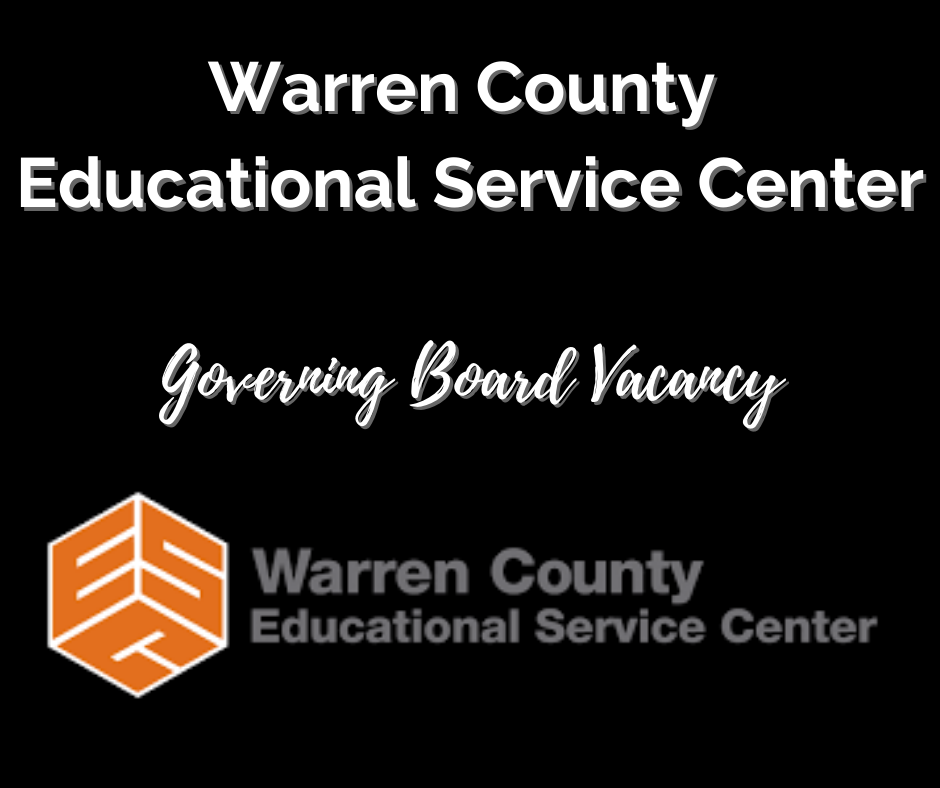 Warren County Educational Service Center (WCESC) is seeking qualified and interested candidates to fill a vacancy on their Governing Board in accordance with Board Policy 0145.

The duration of this vacancy will be through December 31, 2023 which will complete the original four-year term.
Expectations of interested candidates…
1) Must reside in the service area of one of four local school districts in Warren County…Carlisle Local, Kings Local, Little Miami Local or Wayne Local;

2) Must submit a written notice of interest to Jiles Farley, Governing Board Vice President at Warren County Educational Service Center, 1879 Deerfield Road, Lebanon, Ohio 45036 no later than Friday, April 15, 2022,
• Why are you interested?
• What is your educational and professional background?
• Are you related to any current or former WESC employees?
• What social media do you use?

3) Must be able to attend a monthly meeting of the Governing Board held at WCESC in Lebanon at 1:00 p.m.; meetings are typically the fourth Tuesday unless otherwise approved; and

4) Must appear for an interview before the Governing Board on the afternoon of Tuesday, April 19, 2022.

The Governing Board will appoint a candidate to fill the vacancy by a majority vote of remaining board members.