Side Menu Ends, main content for this page begins
Back to Side Menu (includes search)
The Feeling Fish Have Arrived!
Posted on: October 27, 2023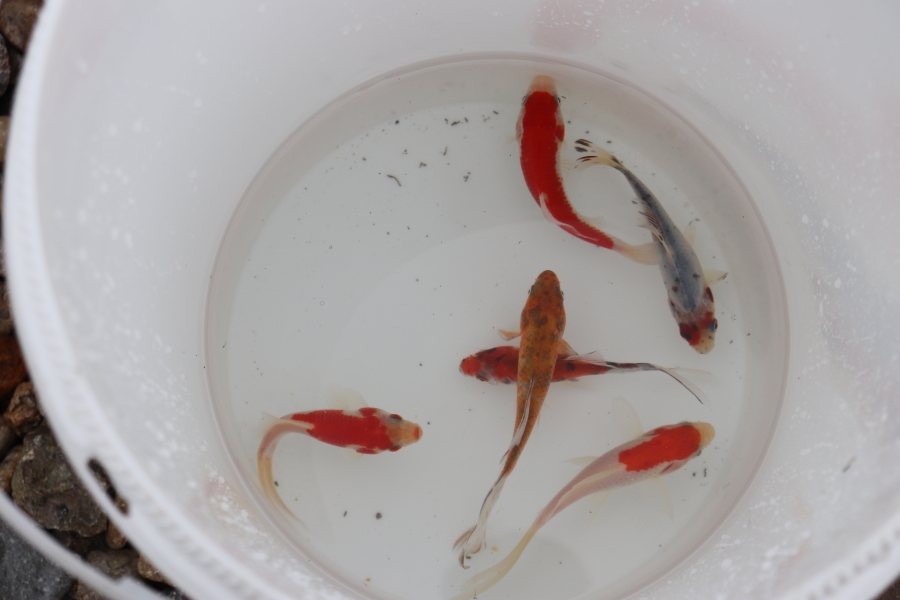 This afternoon, The Lake Doctors delivered some special new friends to the elementary school sensory garden. The pond now has six Comet Goldfish swimming around! Their colors are yellow, orange, red, white, and red-and-white. The Feeling Fish can help students in the sensory garden. Think of your mind like a pond full of fish and each fish is a feeling. Try to remember to be the pond! The Feeling Fish is the final big project by retired counselor Dawn Gasper.
What do the fish eat?
The Comet Goldfish eat floating fish pellets, shelled green peas, line redworms and freeze-dried shrimp.
Who takes care of the fish?
Technically, they should be fed daily but can survive the weekend without food. There are also automatic feeders to help out with weekends and holidays. Students will also assist with feeding.
More information about the pond.
The pond has monthly treatments from March to October. Once a month in the spring and twice a month in the summer when more cleaning is needed.
The fountain will be exchanged for a heater during the winter months, October to March.
Huge Thanks to the Lake Doctors!
The Lake Doctors provide all treatments to our LMES pond and will swap out the fountain for the heather soon. The Lake Doctors is an aquatic management company devoted to the stewardship of lakes and ponds. The company started in Florida in 1979 and branched out to Ohio in 2000. Services include algae and weed control, fountain installations and cleaning, fish stocking and lake floor mapping. The company has 13 branches and more than 180 employees. Thanks to Matt Zehringer and Jake Lowry for bringing our new friends to their new home!