Side Menu Ends, main content for this page begins
Back to Side Menu (includes search)
2021 Elected Board Members Sworn In
Posted on: January 13, 2022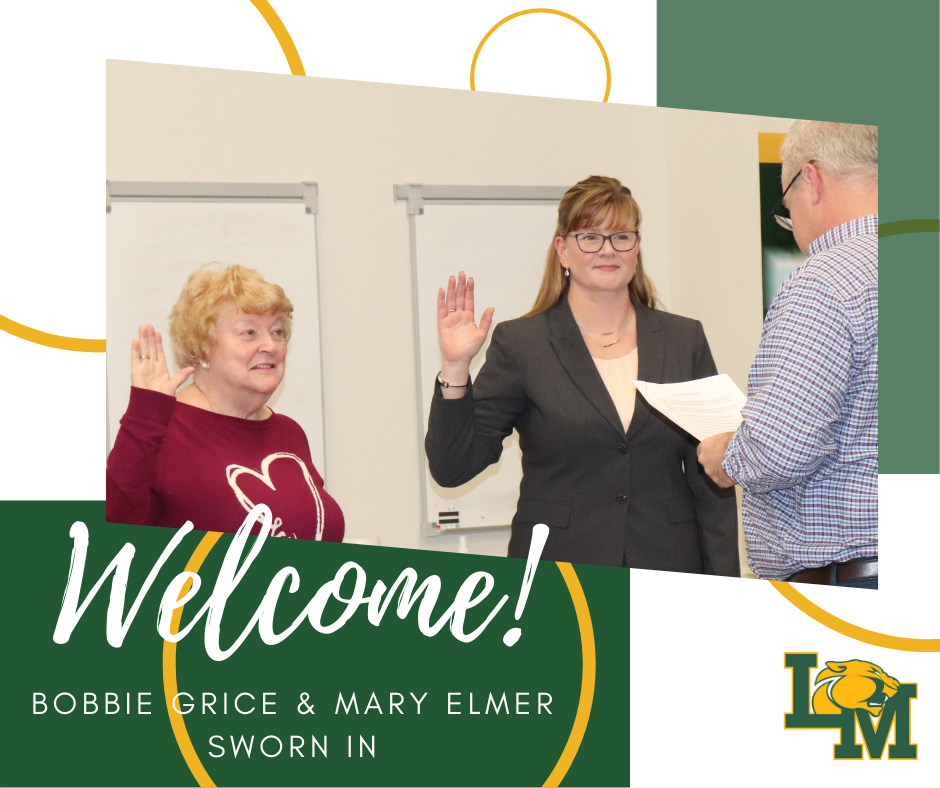 On Tuesday, January 11th, Mrs. Mary Elmer & Mrs. Bobbie Grice were sworn into service on the Little Miami Board of Education. This is Mrs. Elmer's first term on the Board and Mrs. Grice's fifth! Thank you to all of our Board members for their guidance & dedication to our students.
Mrs. Elmer has been a resident of the Little Miami district for eight years. After spending thirteen years working for TriHealth, Mrs. Elmer now is focused on taking care of loved ones and spending quality time with her family. She and her husband, Brian, who is a graduate of Little Miami, have one daughter (a 2019 LM Grad) who now attends Miami University. Mrs. Elmer is originally from Lebanon and is a graduate of Lebanon High School. Mrs. Elmer is serving her first term on the board which expires on December 31, 2025.
Bobbie Grice was first appointed to the Board in 1997. Mrs. Grice is serving her fifth term on the board and is currently serving as the board Vice-President. She has three children who have graduated from Little Miami High School. Mrs. Grice's term expires December 31, 2025.