Side Menu Ends, main content for this page begins
Back to Side Menu (includes search)
Blog Entries - July 2021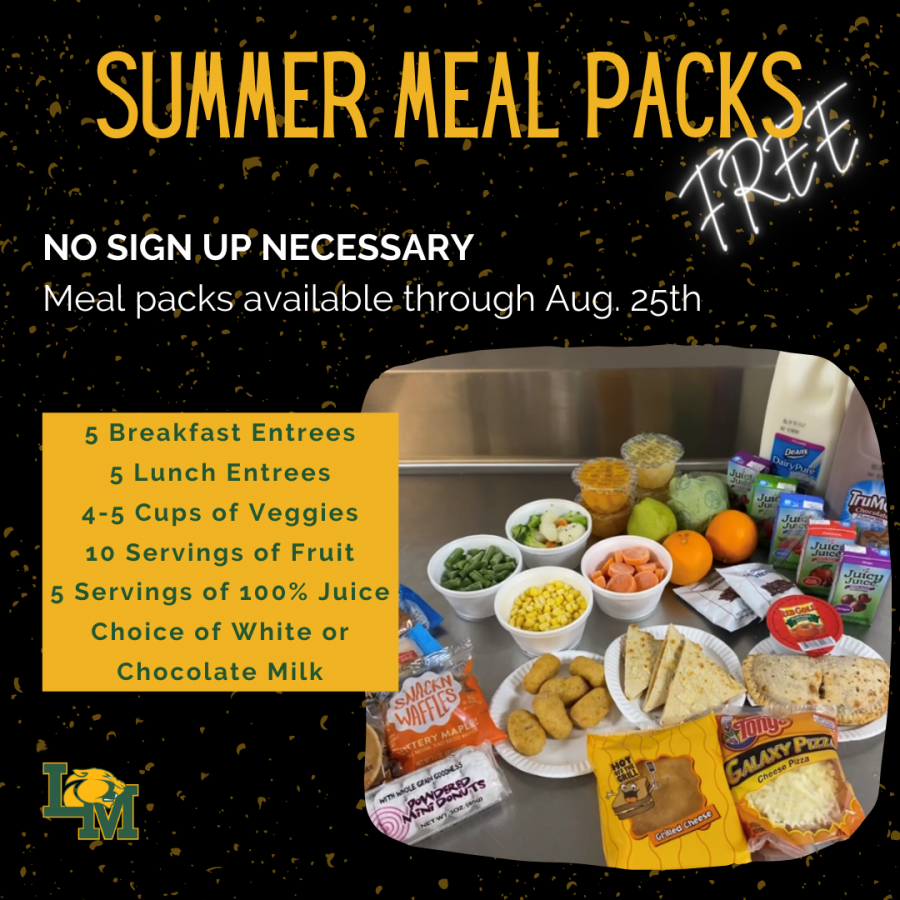 Summer Meal Pack Pick Up Continues Through Aug. 25
Blog Entry Synopsis Begin
Summer Meal Pack Program is still going on through August 25th! If your family is interested in picking up meals for children 0-18, come on out to Little Miami Primary on Wednesdays from 10 AM-6 PM. No sign up is necessary & children DO NOT need to be
Blog Entry Synopsis End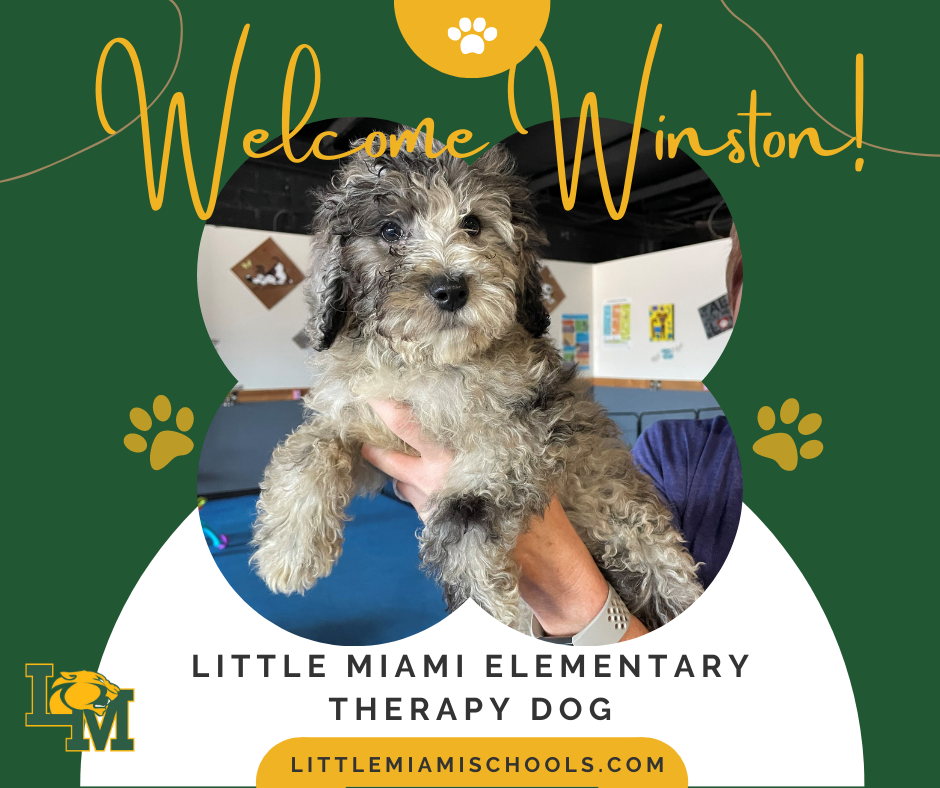 Welcome Winston! LMES Gets Therapy Dog for 2021-2022
Blog Entry Synopsis Begin
The staff at Little Miami Elementary School (LMES) is getting a little cuddlier this year! LMES Counselor Dawn Gasper will be teaming up with her furry new colleague, Winston, to support the emotional well-being of Little Miami students in a unique way.
Blog Entry Synopsis End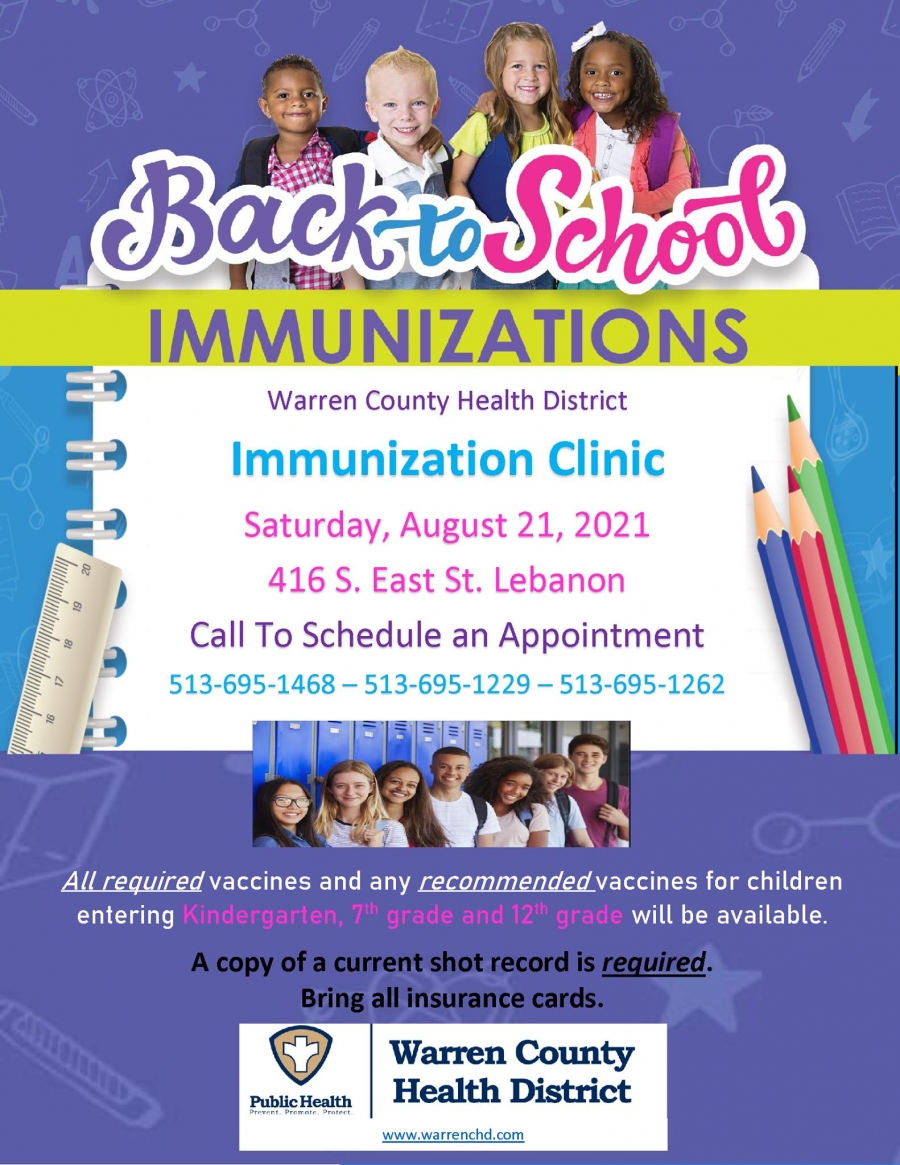 Warren County to Host Back to School Immunization Clinic
Blog Entry Synopsis Begin
Now is the time to schedule annual wellness visits, sports physicals & to ensure your student's health records are up to date! For your family's convenience, the Little Miami Health Center is OPEN Monday-Friday 7:30 AM to 4:30 PM. Schedule an
Blog Entry Synopsis End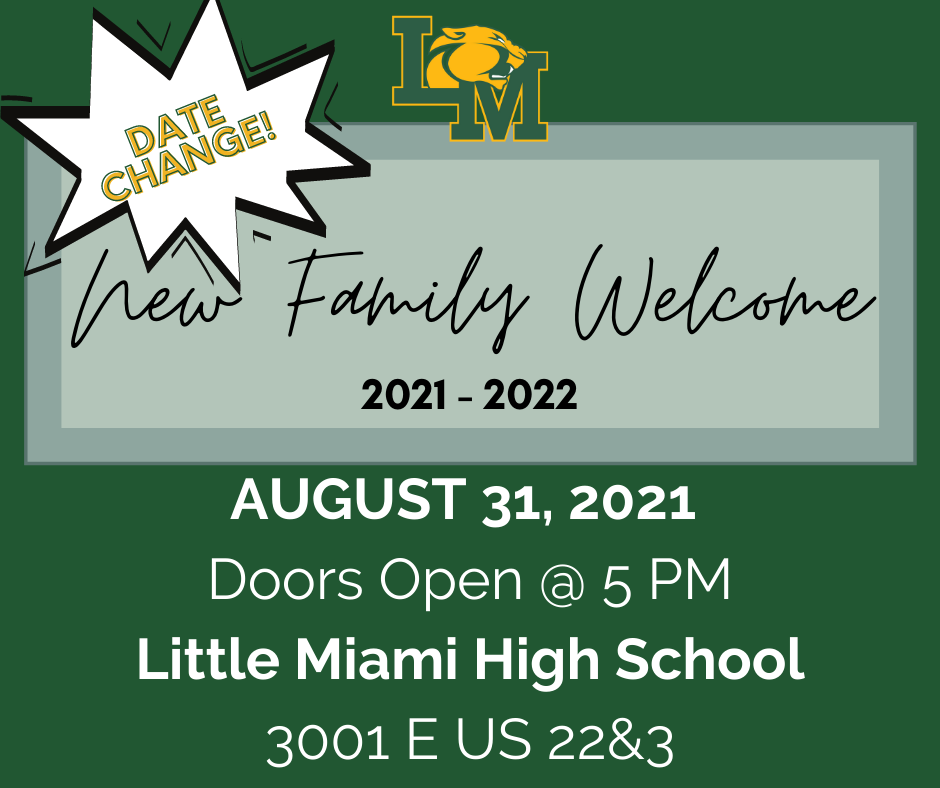 Join Us For a New Family Welcome on August 31st!
Blog Entry Synopsis Begin
New to Little Miami? Join us at Little Miami High School (3001 E US 22&3) on TUESDAY, AUGUST 31ST for a New Family Welcome event where you will have the opportunity to hear from & meet Little Miami administrators, get district information, and
Blog Entry Synopsis End
Notice of July Board of Education Meeting
Blog Entry Synopsis Begin
The Little Miami Local Schools Board of Education will meet in regular session on Tuesday, July 27, 2021 at 7 p.m. The meeting is open to the public and will be held in the Panther Room at Central Office. We will also be broadcasting the meeting on Facebook
Blog Entry Synopsis End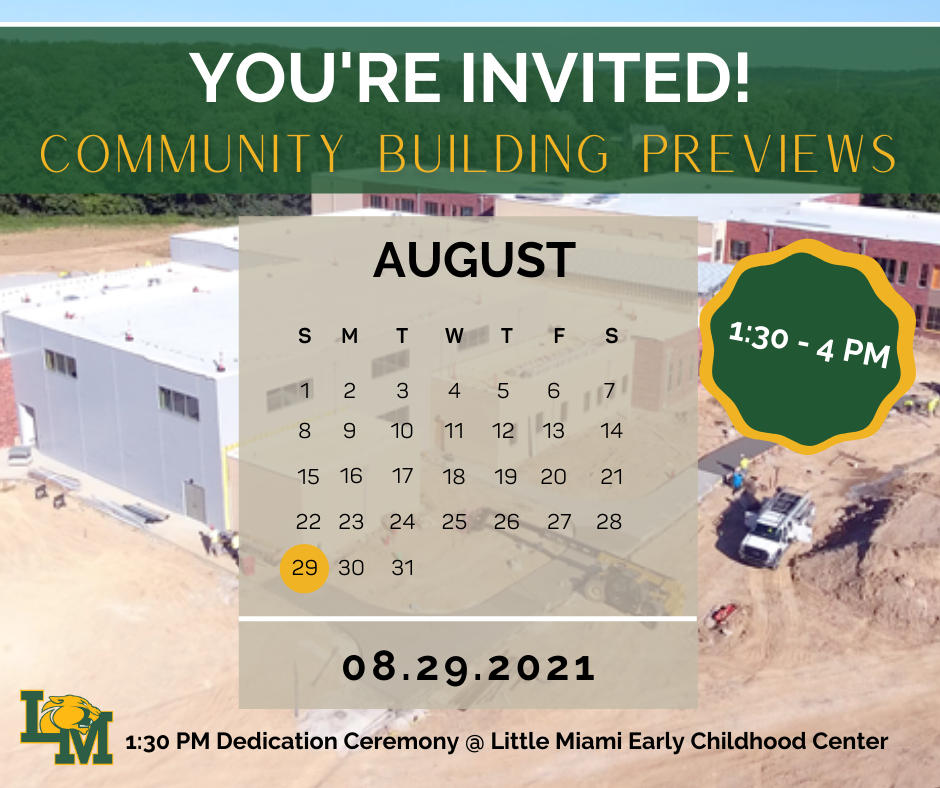 Save the Date! Community Building Tour
Blog Entry Synopsis Begin
Save the Date! With district construction nearly complete, we want to welcome you & your families to tour the updated spaces as a celebration of all the community has done to allow our students the opportunity to learn in these new & renovated
Blog Entry Synopsis End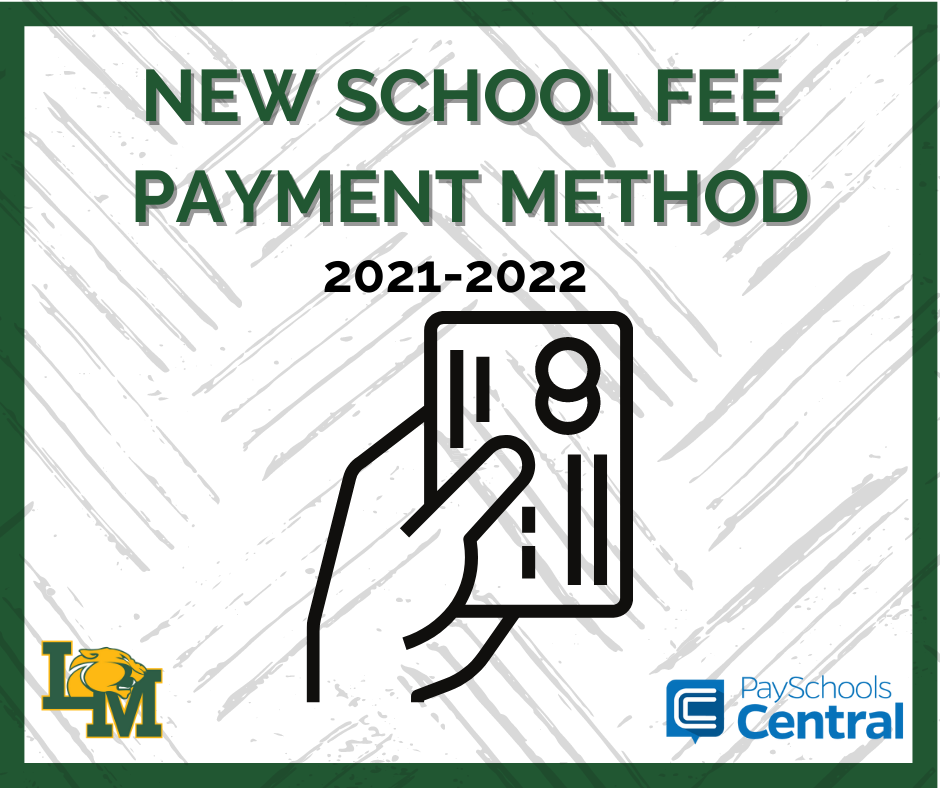 New School Fee Payment Platform for '21-'22 School Year
Blog Entry Synopsis Begin
As we gear up for the start of a new school year, changes & improvements are being made for your family's convenience. This year, Little Miami Schools will be migrating from the EZPay payment processing system to PaySchools Central as the method to
Blog Entry Synopsis End