Side Menu Ends, main content for this page begins
Back to Side Menu (includes search)
Blog Entries - June 2023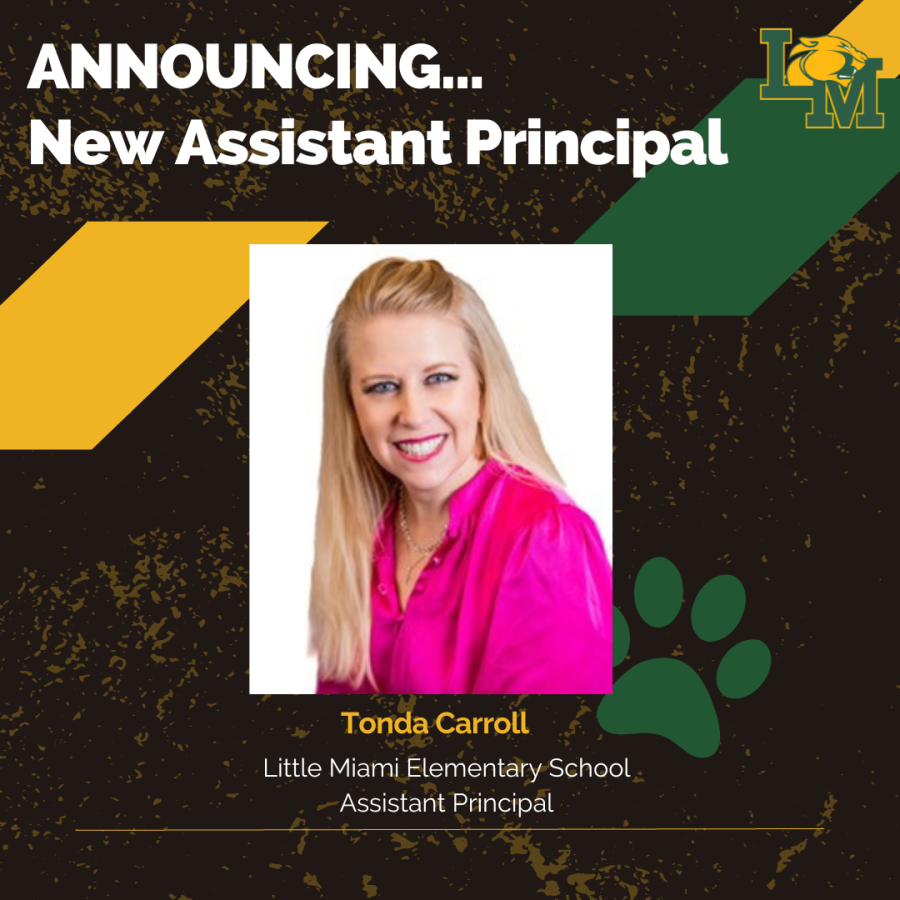 New LMES Assistant Principal
Blog Entry Synopsis Begin
We are excited to share the news that Tonda Carroll will be joining the leadership team at Little Miami Elementary School this upcoming school year as an Assistant Principal. Tonda has worked at Butler County Educational Service Center as Curriculum Specialist and at Mt. Healthy as RTL Coordinator.
Blog Entry Synopsis End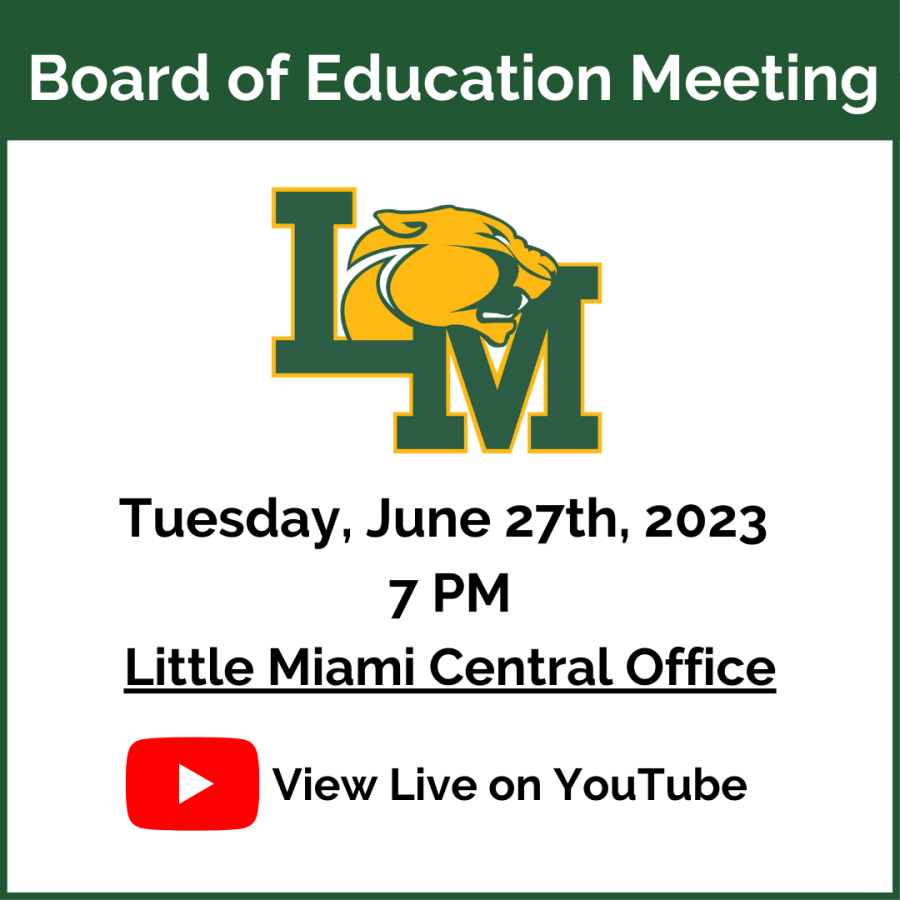 Notice of June 27th Board Meeting
Blog Entry Synopsis Begin
The Little Miami Local Schools Board of Education will meet on Tuesday, June 27th, 2023 at 7 PM. The meeting is open to the public and will be held in the Panther Room at Central Office. We will also be livestreaming the meeting on YouTube. Click to
Blog Entry Synopsis End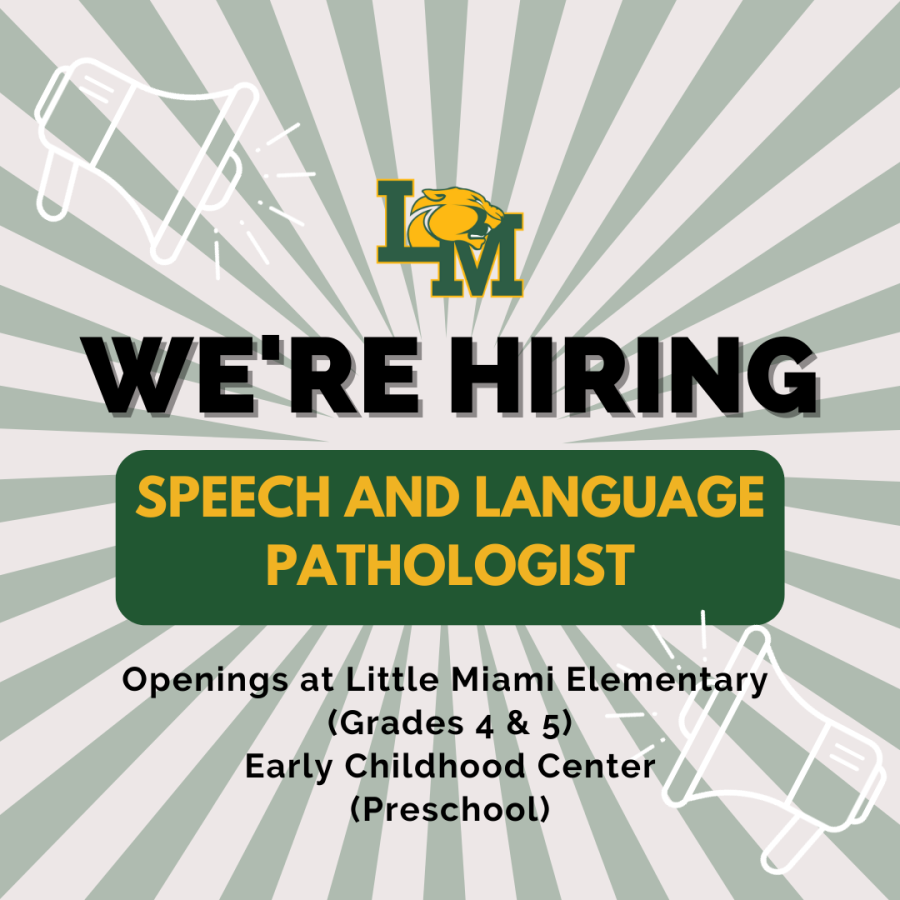 Speech and Language Pathologists Needed at LMES and ECC
Blog Entry Synopsis Begin
Join the LM Team!
We are hiring two Speech and Language Pathologists. Positions are open at both Little Miami Elementary and Little Miami Early Childhood Center. Please express interest to Pam Coates - [email protected] by 4:00 pm, Friday, July 7, 2023.
Blog Entry Synopsis End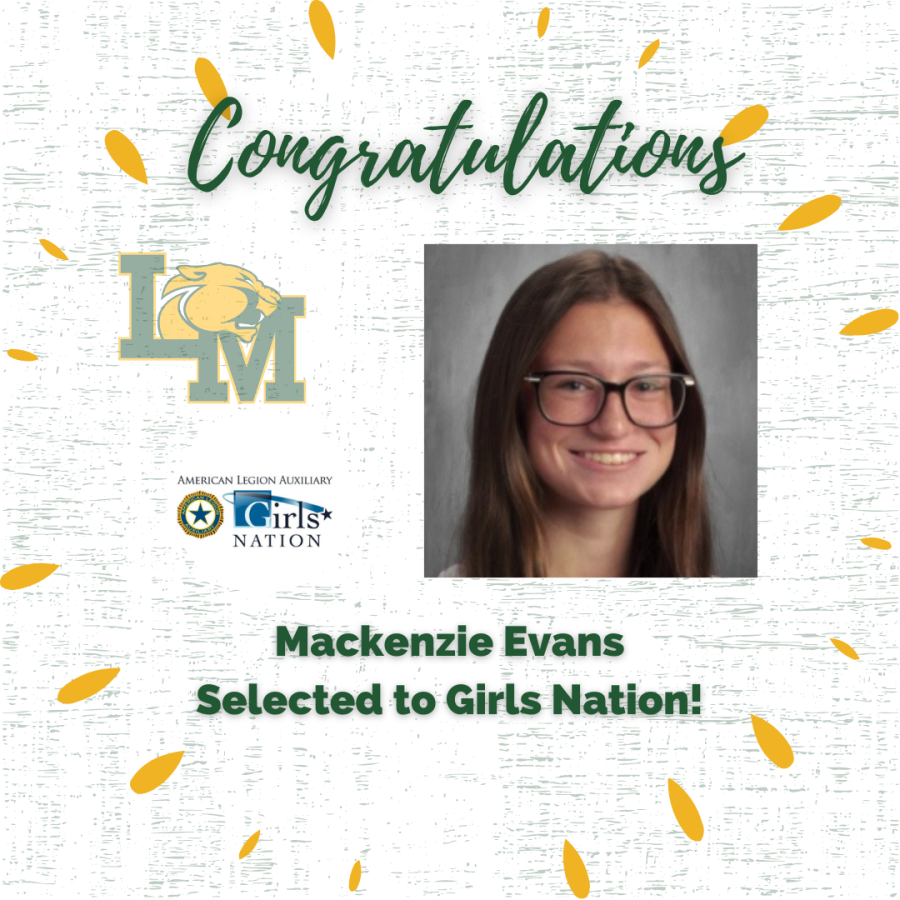 LMHS Student Makes History
Blog Entry Synopsis Begin
Little Miami is proud to announce Mackenzie Evans is heading to Girls Nation! Only two "senators" are selected from each state's ALA Girls State. Mackenzie is the FIRST delegate from LM to be selected for this honor. She'll attend Girls Nation in
Blog Entry Synopsis End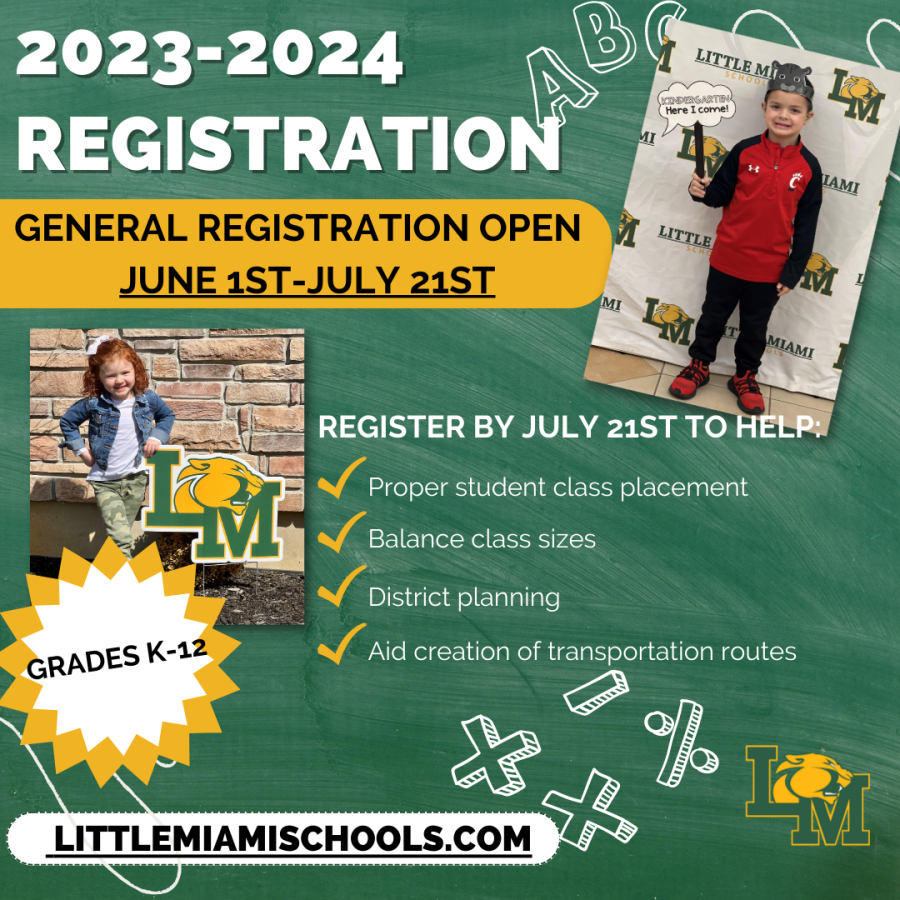 2023-2024 Registration Information
Blog Entry Synopsis Begin
While one school year draws to a close, we are already thinking about the next! If you will be registering a new student (Grades K-12) for the 2023-2024 school year, help ensure a smooth start by enrolling them by July 21st, 2023. General Registration
Blog Entry Synopsis End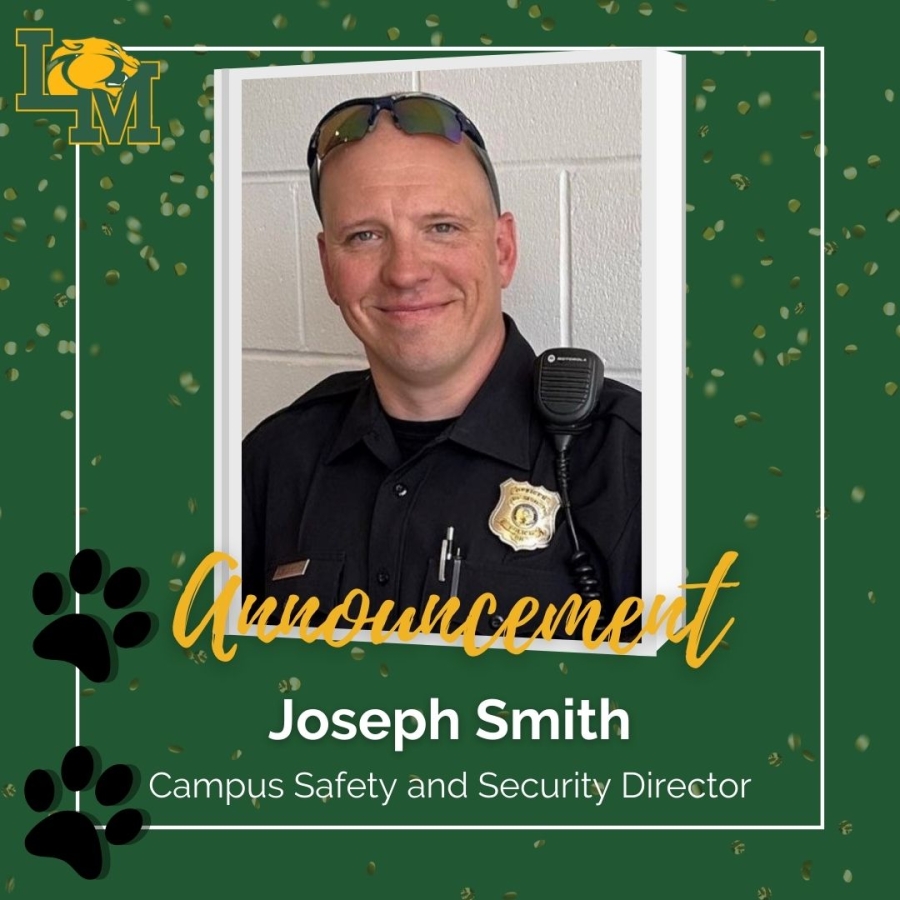 New Campus Safety and Security Director
Blog Entry Synopsis Begin
We are excited to announce that Joseph Smith will be joining the district as the new Campus Safety and Security Director. You may recognize Joe as he's been one of the districts SRO's for four school years as a member of the Hamilton
Blog Entry Synopsis End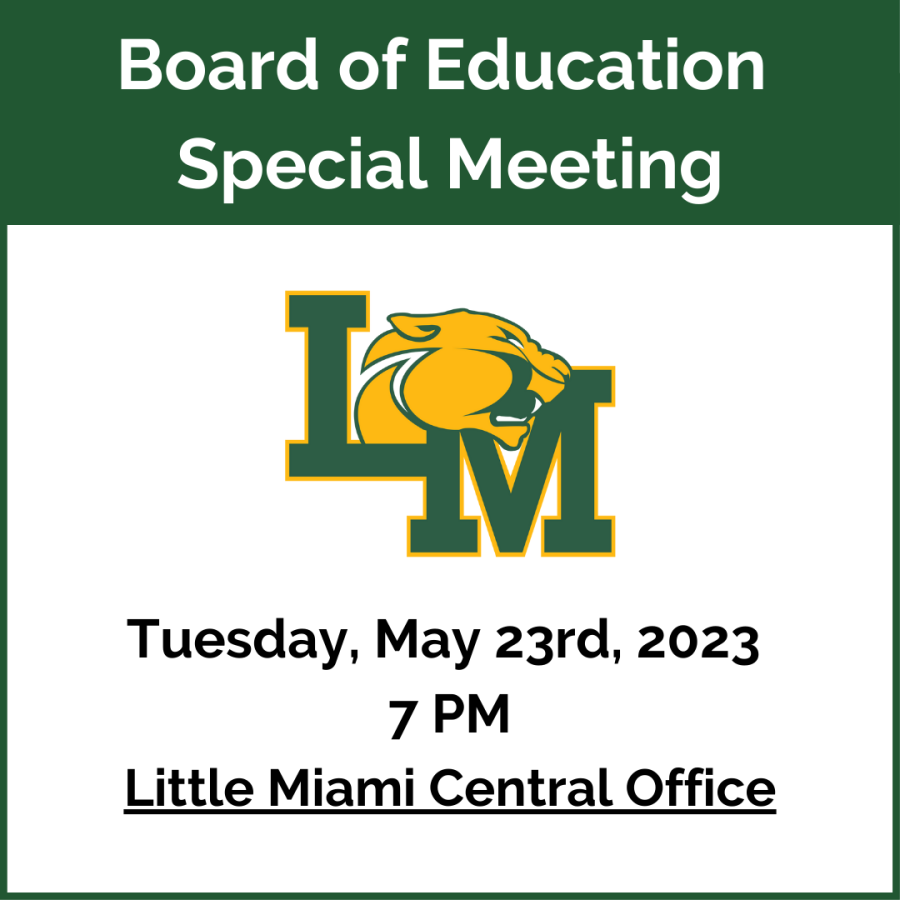 Notice of June12th Special Board Meeting
Blog Entry Synopsis Begin
The Little Miami Local Schools Board of Education will meet for a Special Meeting on Monday, June 12th, 2023 at 6:30 PM. Click to view
Blog Entry Synopsis End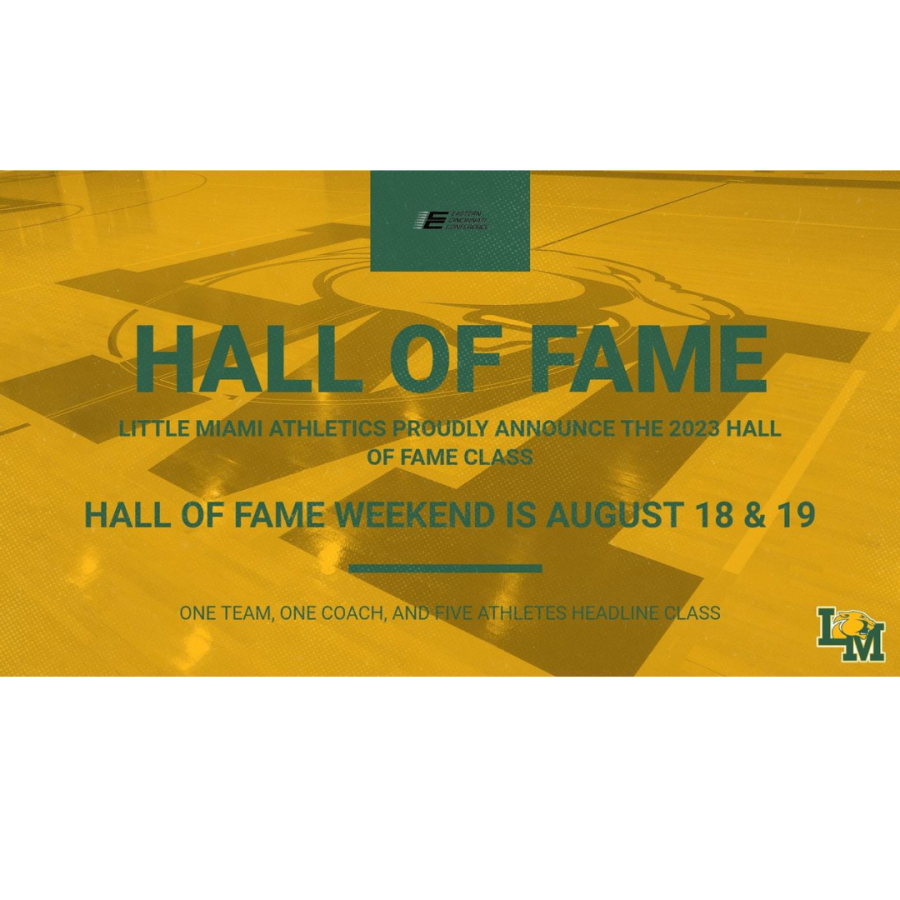 Little Miami Athletics 2023 Hall of Fame Class Announced
Blog Entry Synopsis Begin
In celebration of the district's fifth class, the 2023 Class will feature one championship team, one former coach and five former standout Panther student-athletes. The 2023 Class will be officially inducted into The Hall on Saturday August 19th at 1:30 PM in
Blog Entry Synopsis End