Side Menu Ends, main content for this page begins
Back to Side Menu (includes search)
Blog Entries - September 2021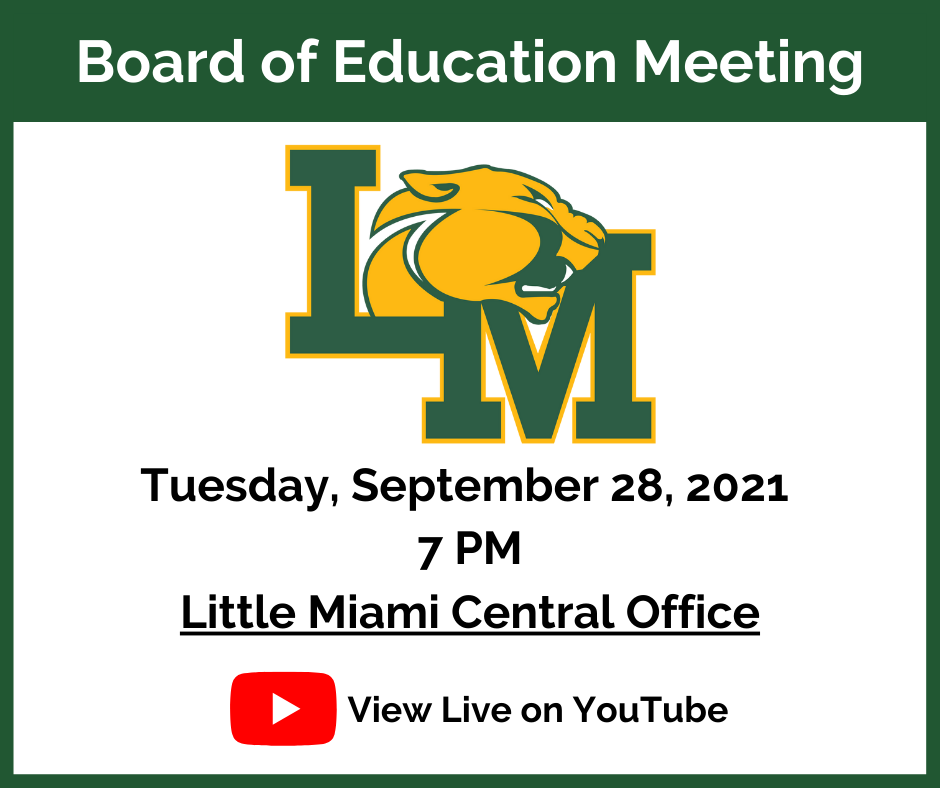 Notice of September Board Meeting
Posted on: September 26, 2021
Blog Entry Synopsis Begin
The Little Miami Local Schools Board of Education will meet in regular session on Tuesday, Tuesday 28, 2021 at 7 p.m. The meeting is open to the public and will be held in the Panther Room at Central Office. We will also be livestreaming the meeting
Blog Entry Synopsis End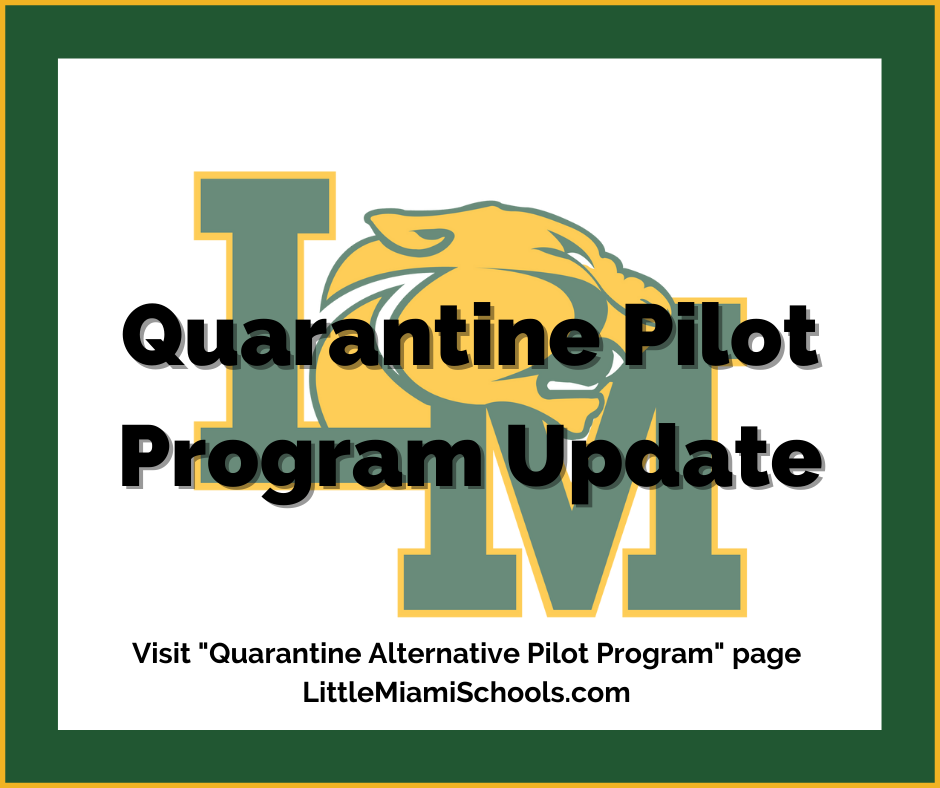 LM to Implement Quarantine Alternative Pilot Program
Posted on: September 24, 2021
Blog Entry Synopsis Begin
Little Miami Local Schools recognizes that keeping students safely in school, in-person, five days a week is vital to the health & wellness of students- a goal that remains a top priority for the district. To achieve this goal, Little Miami Local Schools
Blog Entry Synopsis End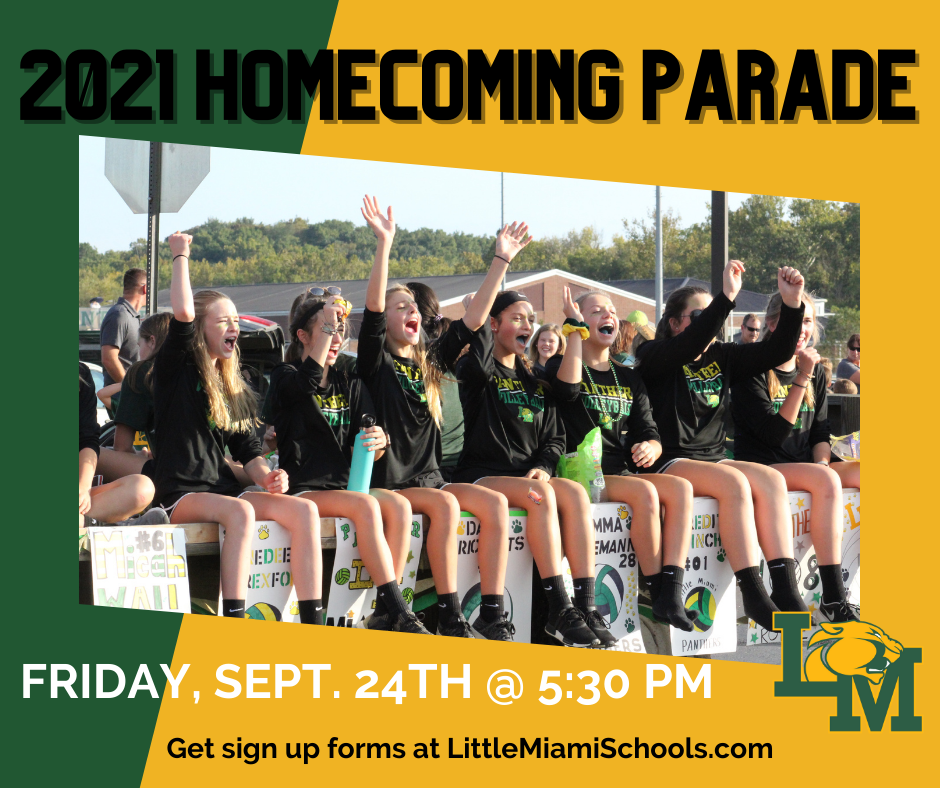 2021 Homecoming Parade Info
Posted on: September 21, 2021
Blog Entry Synopsis Begin
Panther Nation - Come out and celebrate Homecoming by participating in the Homecoming parade this Friday, Sept. 24! The parade will begin at 5:30 PM and will travel from Little Miami Middle School around the Little Miami High School building and back. The
Blog Entry Synopsis End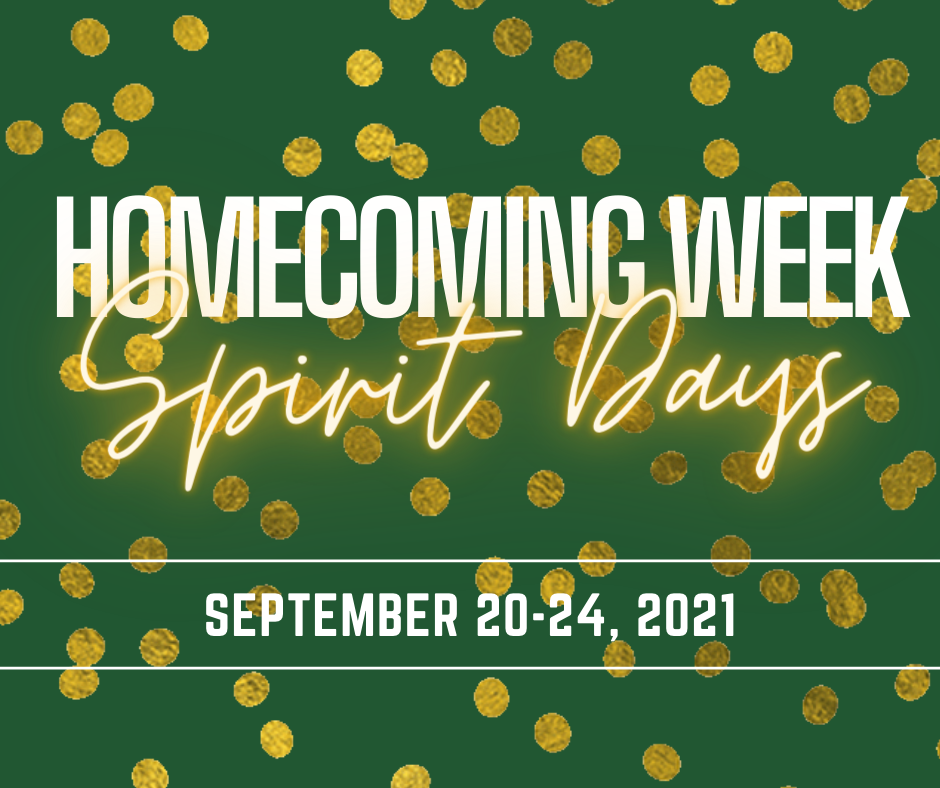 Homecoming Spirit Week Sept. 20-24
Posted on: September 15, 2021
Blog Entry Synopsis Begin
It's that time of year Panther Nation! Homecoming is next week September 20th-24th & we invite all students to show their Panther Pride by participating in the themed spirit days! Please see below for the themed days at each
Blog Entry Synopsis End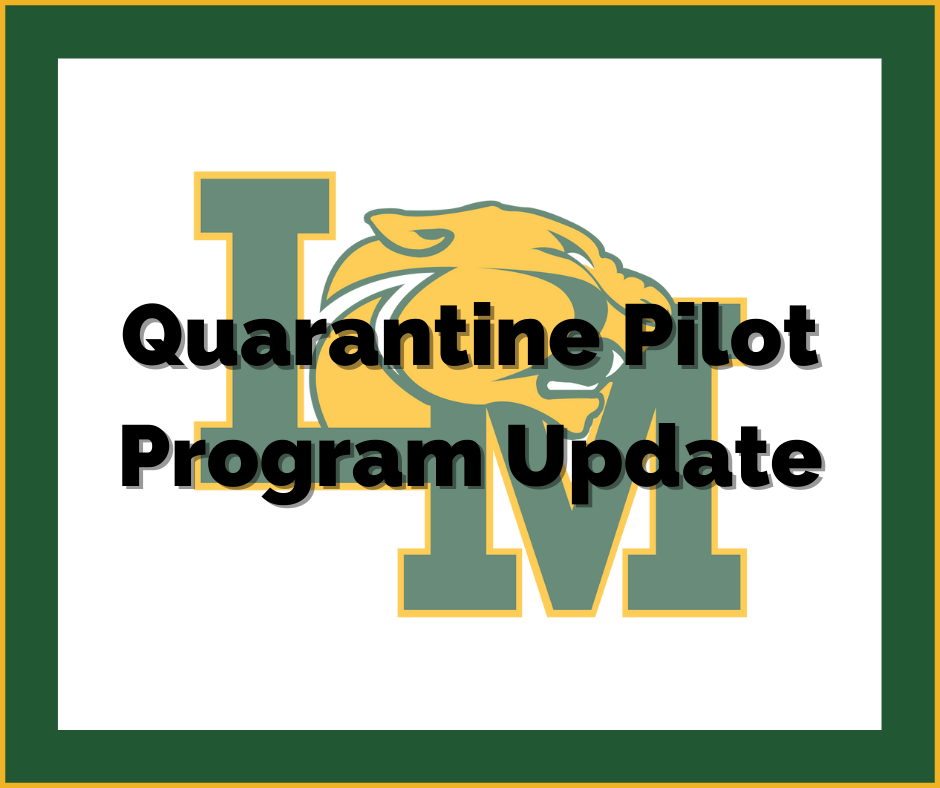 Quarantine Pilot Program Update
Posted on: September 14, 2021
Blog Entry Synopsis Begin
In an effort to be fully transparent with our community, we wanted to share an update about where the Quarantine Pilot program proposed to ODH currently stands. Recently, you may have seen local news stories about a September 13th start date and details of
Blog Entry Synopsis End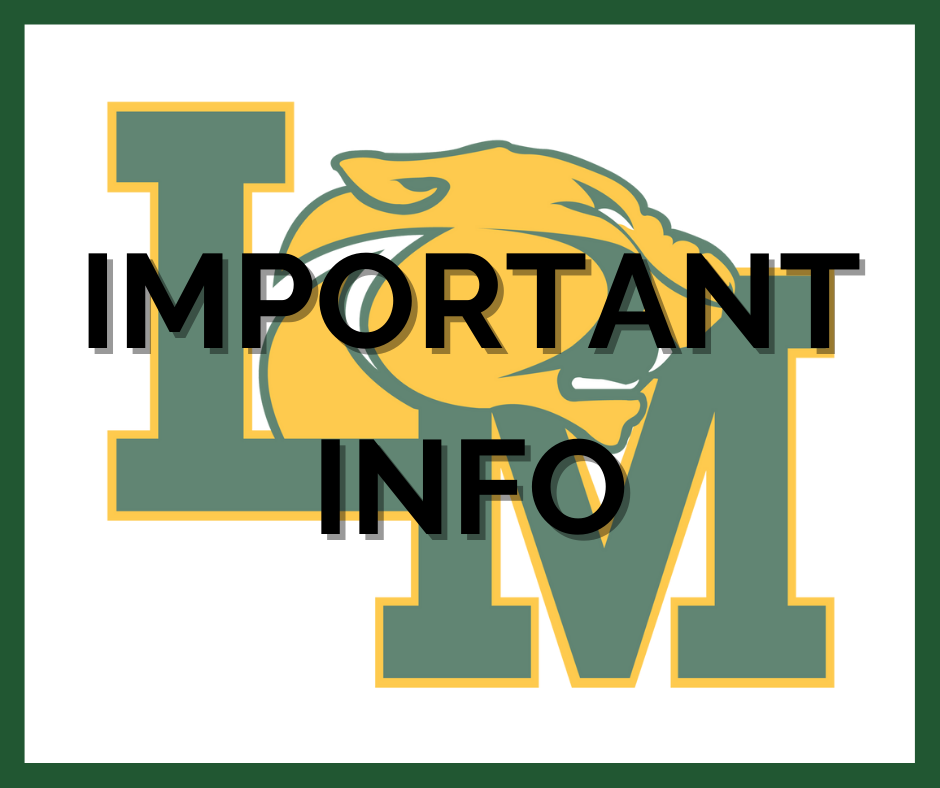 Phone & Internet Service Disruption at LMES and Transportation Office
Posted on: September 8, 2021
Blog Entry Synopsis Begin
UPDATE: 3:57 PM Phone and Internet service at Little Miami Elementary School has been restored. Transportation Office Staff will remain at the Little Miami Early Childhood Center for the time being and can be reached at 513-899-2941. Thank
Blog Entry Synopsis End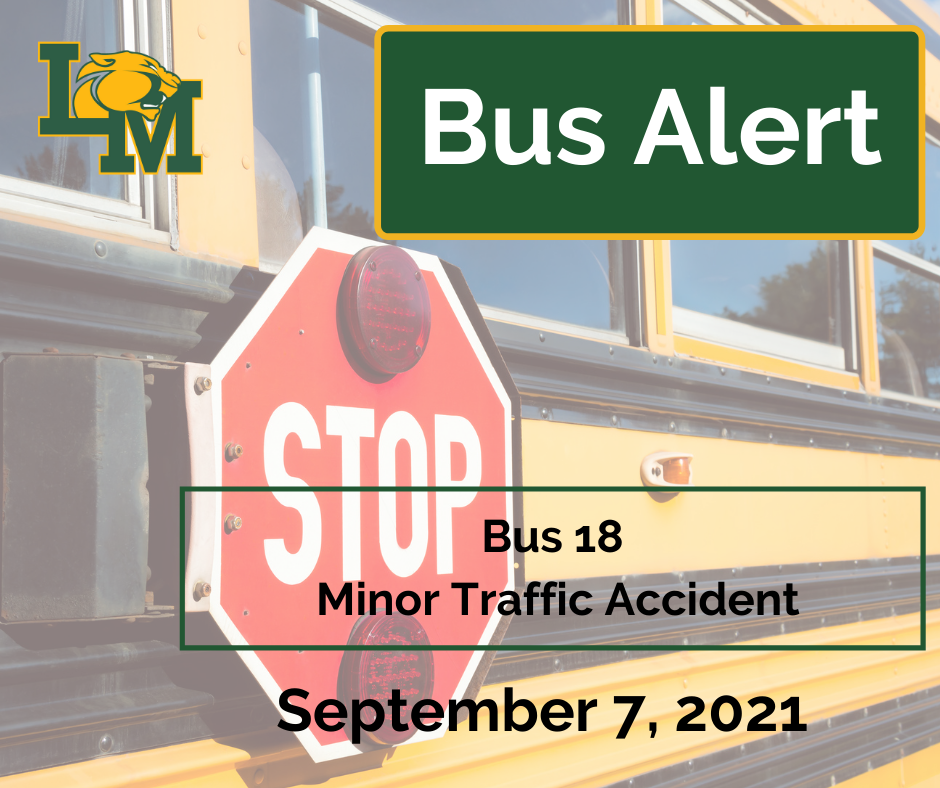 Bus 18 Involved in Minor Traffic Accident
Posted on: September 7, 2021
Blog Entry Synopsis Begin
This morning, September 7th, while transporting 12 LMHS and LMMS students to school, Bus 18 was involved in a minor traffic accident on Foster-Maineville Rd. No injuries were reported and students were transported to school safely via another bus. All parents of students on board were notified this morning.
Blog Entry Synopsis End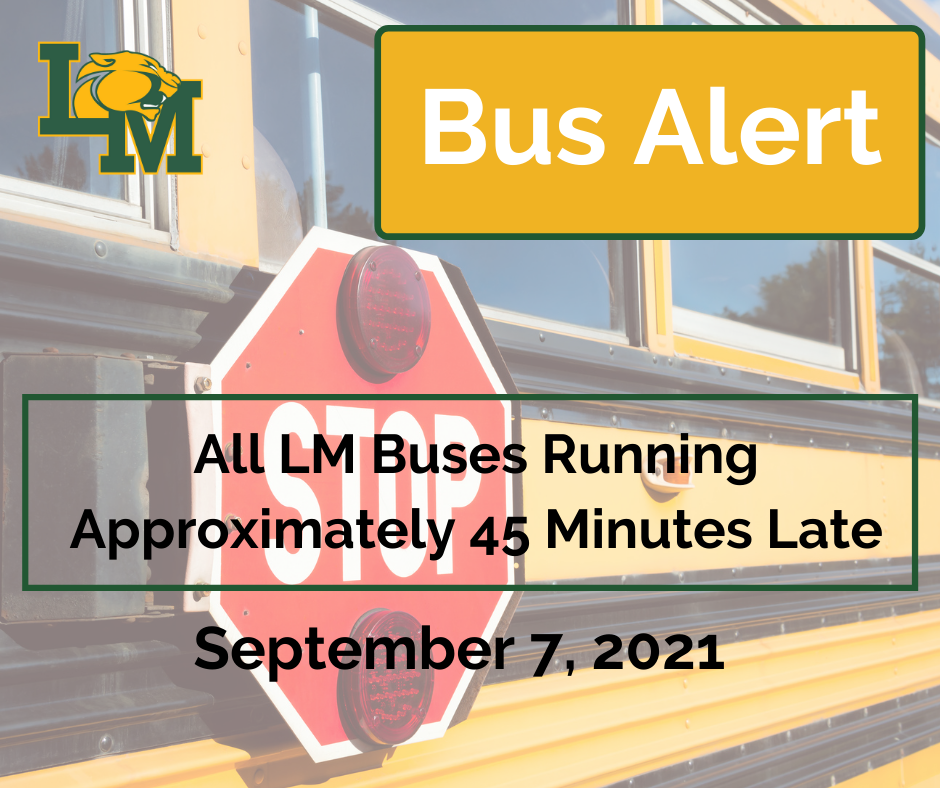 All LM Buses Running 45 Minutes Late
Posted on: September 7, 2021
Blog Entry Synopsis Begin
All buses transporting LMMS and LMHS students are approximately 45 minutes behind schedule. Please be patient as we work to get students home safely.
Blog Entry Synopsis End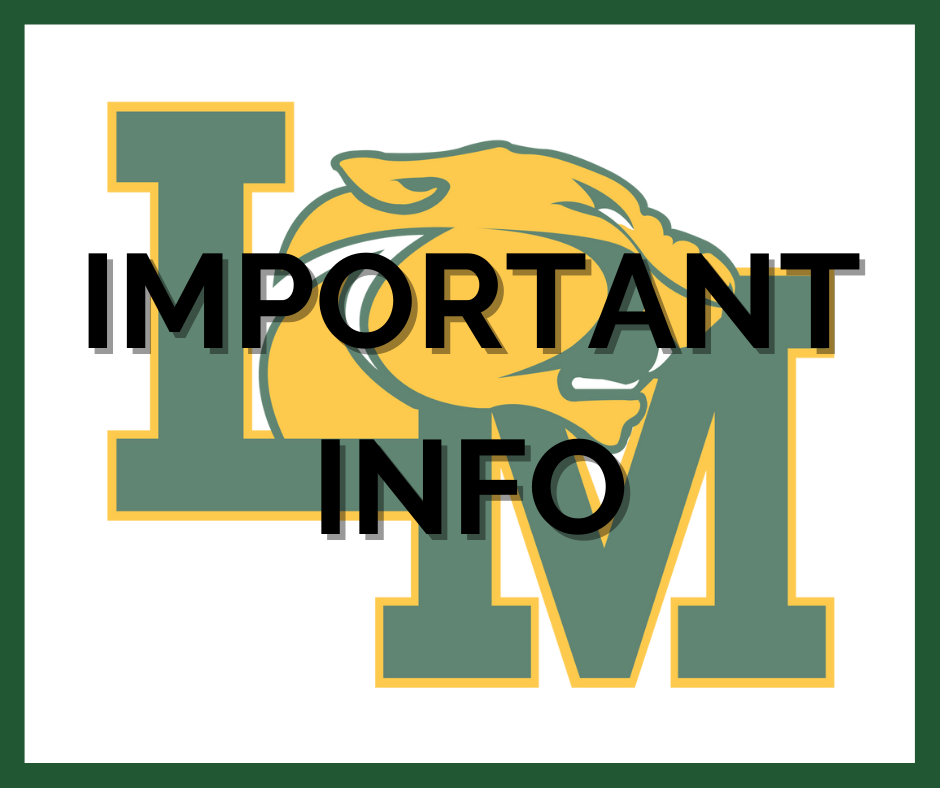 Quarantine Pilot Program Approved for Warren County Schools
Posted on: September 1, 2021
Blog Entry Synopsis Begin
UPDATE 9/14: Discussions regarding program specifics and implementation have not yet been had between LM Administration and ODH. Little Miami will not be implementing the pilot program until further discussion and guidance is given to the district by ODH
Blog Entry Synopsis End