Side Menu Ends, main content for this page begins
Back to Side Menu (includes search)
Feel-good notes give students a lift
Posted on: February 28, 2020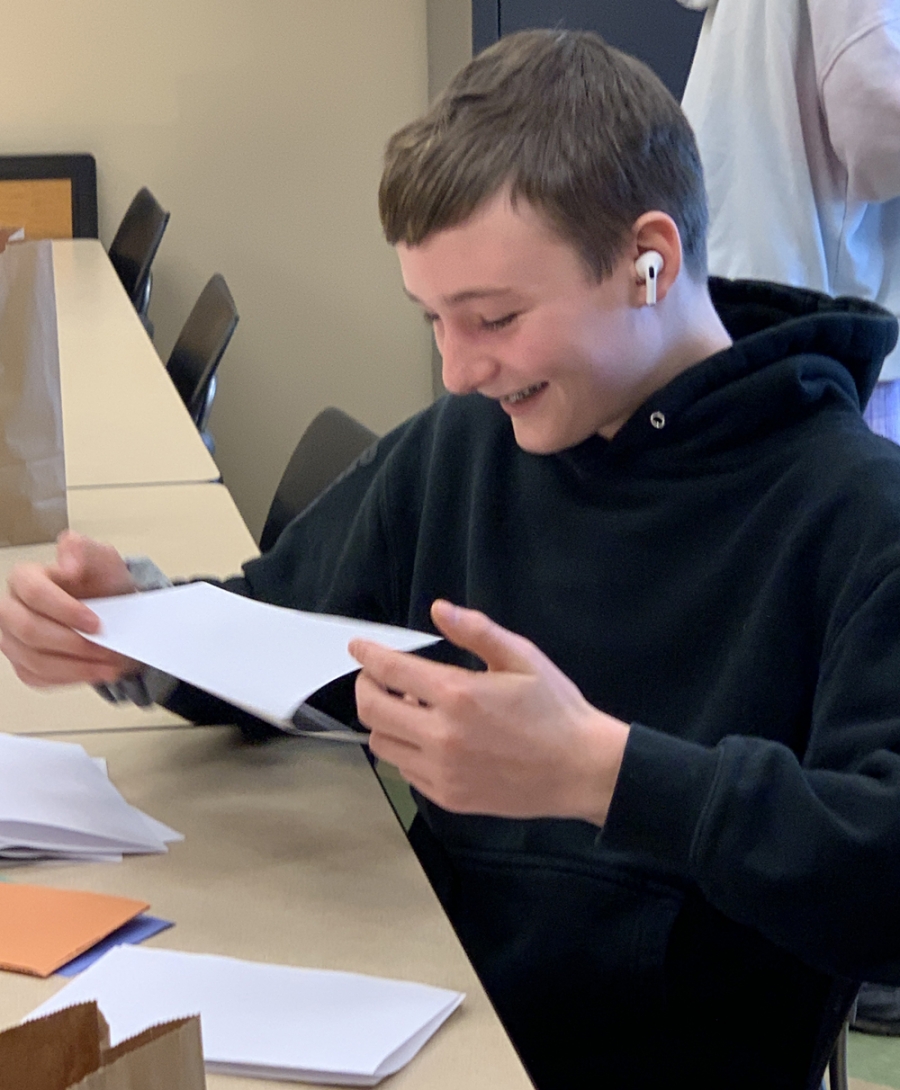 It's just a few words written down on a scrap of paper. But it can mean so much.
LMJH computer applications teacher Ellen Mason typically starts class on Fridays with a funny video, a happy story or something else upbeat. She calls it "Feel Good Friday" and says her students enjoy the mini-break before starting their regular classwork. When a staff member shared a touching Washington Post story about a teacher who turned a sad childhood Valentine party experience into a teachable moment on kindness, Mason had an idea for her next Feel Good Friday (which happened to be Valentine's Day).
Mason told students they would making their own mailboxes and would be exchanging "valentines." But instead of the printed kind, each student would write a kind note to every class member and put it in each other's mailbox. But Mason took the exercise a step further and secretly emailed the parents/guardians of each of the students and asked them to send in notes, too.
What happened next was overwhelming, Mason said. Notes poured in via her email from moms, dads, grandmas, grandpas, aunts, uncles, cousins. There was an email from a dad who was in Singapore on a business trip, a grandma in Florida, a photo of a brother stationed in the Middle East and a bunch of childhood photos.
"It ended up being so much better than I imagined!" Mason said. "We had parents, grandparents, siblings, aunts, uncles, sisters, brothers and even two dogs send in kind notes! The students were so surprised that I got their family members to send in notes."