Side Menu Ends, main content for this page begins
Back to Side Menu (includes search)
Quarantine Pilot Program Update
Posted on: September 14, 2021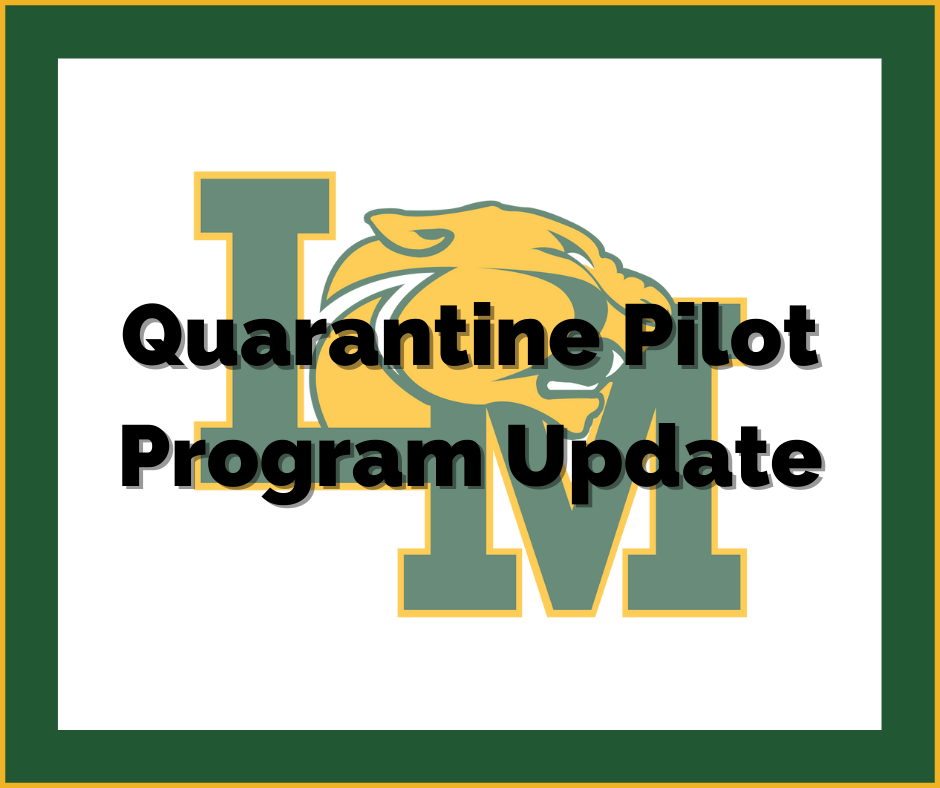 In an effort to be fully transparent with our community, we wanted to share an update about where the Quarantine Pilot program proposed to ODH currently stands. Recently, you may have seen local news stories about a September 13th start date and details of the proposed pilot program. These news stories are erroneous and have been corrected on multiple occasions, as the Ohio Department of Health has yet to schedule meetings with the Warren County pilot districts to finalize details or implementation timeline. Little Miami Local Schools will not begin this pilot program until these discussions and ODH approvals occur. At every step of the way, LM will notify families of the district's status in participating in the program.
We encourage you to visit the COVID-19 Headquarters on our website for information as it relates to the ongoing pandemic. Little Miami still adheres to the current quarantining guidelines set forth by the Warren County Health District. If there is a change to quarantine information, this will be communicated & updated on our COVID-19 webpage.
The best way for your student to avoid being quarantined is to have them wear a mask while in school, maintain social distance, and be immunized (if eligible). We want students to be able to learn in the classroom as long as this it is a safe option.
To reiterate- if and when Little Miami plans to implement the quarantine pilot program, we will communicate specifics, including quarantine options and participant requirements, in advance of the start date. We are so glad to have our Panthers back in the classroom and strive for another successful and safe school year.